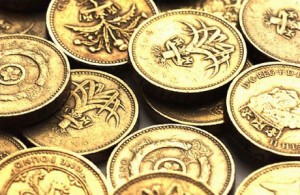 NEW YORK (Forex News Now) – The pound extended its recent rally against the dollar into a third day on Thursday, hitting a 6-week high, following the release of mixed economic data from the United States.
In late U.S. currency market trading, GBP/USD hit 1.5412, cable's highest since Aug. 11. The currency pair later retreated slightly to trade at 1.5703, up 0.26 percent on the day.
An industry report showed earlier that sales of existing U.S. homes climbed at a faster rate than expected in August. The report was offset, however, by official data, which showed that U.S. initial jobless claims rose more than forecast last week.
According to GBP USD analysis, cable was likely to touch support around the low of Sept. 21, 1.5504, and encounter immediate resistance around the high of Aug. 11, 1.586.
Sterling's gains also came after British business leaders and economists condemned Vince Cable's attack on "spivs and gamblers," as they accused the business secretary of lacking any new policies to tackle the issues of short-termism and takeover activity, The Guardian reported.
Elsewhere, the pound rose slightly versus the yen: GBP/JPY traded at 132.55, up 0.16 percent, according to intraday analysis.