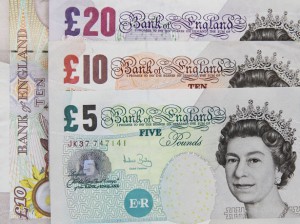 NEW YORK (Forex News Now) – The pound soared against the dollar on Friday, hitting a fresh 6-week high, following the release of mixed economic data on U.S. home sales and durable goods orders.
In late U.S. currency market trading, GBP/USD hit 1.5843, cable's highest since Aug. 11. The currency pair later retreated slightly to trade at 1.5825, up 0.9 percent on the day.
Earlier Friday, official data showed spending on durable goods rebounded in August and that the figure for July was better than previously reported. But the report was offset by separate data, which showed that there were fewer sales of new U.S. homes than expected in August.
According to GBP USD analysis, cable was likely to touch support around the low of Sept. 21, 1.5504, and encounter immediate resistance around the high of Aug. 11, 1.586.
Also Friday, Britain's new Independent Commission on Banking said in its first issues paper that it would look at separating companies' retail and investment banking arms, limits on proprietary trading and investing, fee structures, competition and reforming market infrastructure, The Telegraph reported.
Elsewhere, sterling jumped versus the yen: GBP/JPY traded at 133.48, up 0.84 percent, according to intraday analysis.