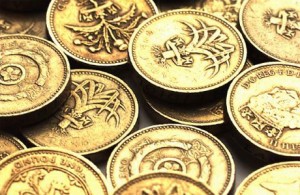 NEW YORK (Forex News Now) – The pound bounced back against the U.S. dollar on Tuesday, nearing its daily high, on the back of upbeat data on the U.K. manufacturing sector.
In U.S. afternoon currency trading, GBP/USD hit 1.5292, up 0.4 percent on the day, close to the daily high of 1.5309.
A survey by a U.K. trade group showed earlier that the number of Britain's manufacturing companies reporting increased production was at its highest in July since April 1995.
The Confederation of British Industry's quarterly survey of industrial trends found that 24 percent more employers had reported a rise in output during the three months to early July than had reported a decline.
According to forex analysis, GBP/USD was likely to touch support around the daily low, 1.5153, and encounter immediate resistance around the high of July 15, 1.5471.
Also Tuesday, official data showed that U.S. housing starts hit their lowest level in eight months in June. But an unexpected slight increase in building permits during the month offered hope of a future rise in homebuilding.
Meanwhile, sterling shot up versus the yen: GBP/JPY traded at 133.41, up 1.05 percent.