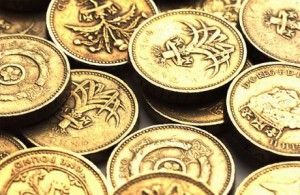 NEW YORK (Forex News Now) – Sterling surged against the dollar on Thursday, nearing the 1.54 mark, after a Bank of England official said it was too early to begin tightening policy and in the wake of weak U.S. data.
In U.S. afternoon currency trading, GBP/USD hit 1.5395, cable's highest since April 27.
The currency pair later retreated slightly to trade at 1.5379, up 0.73 percent on the day.
David Miles, a Bank of England policymaker, said earlier that now was not the time to raise interest rates, in light of continued risks to growth from the fragile banking sector.
In a speech published by the central bank, Miles said: "I look forward to the day when it will be appropriate to tighten monetary policy since a return to more normal levels of interest rates would be a welcome sign that economic conditions were also more normal.
"But I do not think that is where we are today."
According to forex analysis, GBP/USD was likely to touch support around the daily low, 1.5235, and encounter immediate resistance around the high of April 26, 1.5497.
Also Thursday, the Federal Reserve Bank of Philadelphia said its general economic index fell to 5.1 in July, the lowest level since August 2009, from 8 in June.
Analysts had expected a reading of 10.2 for the key gauge of U.S. manufacturing, two global forex news outlets reported.
Meanwhile, the pound fell versus the yen: GBP/JPY traded at 134.44, down 0.37 percent on the day.