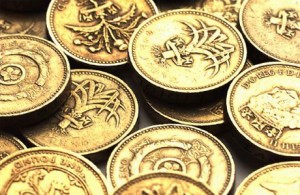 NEW YORK (Forex News Now) – The pound slumped against the U.S. dollar on Friday, retreating from the previous day's 2-month high, after disappointing U.S. data heightened fears over the recovery of the world's largest economy.
In U.S. afternoon currency trading, GBP/USD traded at 1.531, down 0.98 percent on the day, after pulling back from Thursday's high of 1.5471, the currency pair's highest since April 27.
Treasury Department data showed earlier that global demand for long-term U.S. financial assets slowed in May, as foreign central banks reduced their holdings of Treasury bills and investors abroad sold stocks. A report on U.S. consumer confidence also weighed on investor sentiment.
According to forex analysis, GBP/USD was likely to touch immediate support around Wednesday's low, 1.5172, and encounter resistance around the high of Thursday's high, 1.5471.
Also Friday, financial news media reported that Royal Bank of Scotland is considering launching a civil legal action against Goldman Sachs, after the U.S. investment bank settled a case with the Securities and Exchange Commission over the misselling of complex debt products.
Meanwhile, sterling tumbled versus the yen: GBP/JPY traded at 132.78, down 1.73 percent on the day.