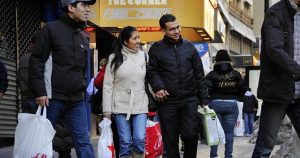 NEW YORK (Forex News Now) – U.S. consumer morale dropped more than expected in September, a report showed on Tuesday in one of the day's major realtime FX news events.
In a report that reverberated across the world of online FX trading, the Conference Board research group said its index of U.S. Consumer Confidence dropped to 48.5 during the month, down from a revised 53.2 in August.
Analysts had expected a lighter fall to 52.5 in September, according to two currency market trading news outlets.
The director of the group's Consumer Research Center, Says Lynn Franco, said: "September's pull-back in confidence was due to less favorable business and labor market conditions, coupled with a more pessimistic short-term outlook.
"Overall, consumers' confidence in the state of the economy remains quite grim. And, with so few expecting conditions to improve in the near term, the pace of economic growth is not likely to pick up in the coming months."