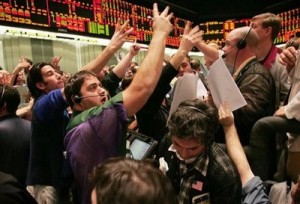 NEW YORK (Forex News Now) – German investors became unexpectedly pessimistic in September, data showed on Tuesday in one of the day's major realtime forex news events.
In a report likely to impact currency market trading, the Mannheim-based ZEW think tank said on Tuesday its monthly poll of economic sentiment fell to -4.3 during the month, down from 14 in August.
Analysts had expected September's figure to come in at 10.7, two major online FX trading news outlets reported.
Any reading of the closely watched-index above zero shows optimism.