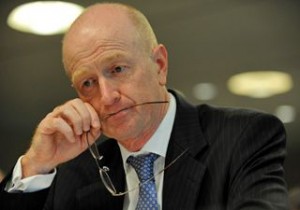 NEW YORK (Forex News Now) – The Australian dollar jumped against its U.S. counterpart on Monday, toughing a 2-year high, as Australia's central bank was set to release the minutes from its latest policy-setting meeting.
In European morning currency market trading, AUD/USD hit 0.9469, its highest since July 31, 2008. The currency pair later retreated slightly to trade at 0.9452, up 0.96 percent on the day.
The Aussie's gains also came after data from the Commodity Futures Trading Commission data showed that FX traders had increased bets against the greenback to the highest level in a month, while sharply cutting back net short positions in the euro and sterling, Reuters reported.
According to intraday analysis, AUD/USD was likely to touch support around the low of Sept. 14, 0.9313, and encounter resistance around 0.9734, the high of July 27, 2008.
Meanwhile, the latest National Association of Home Builders/Wells Fargo confidence index was due to be published in the U.S. According to two currency market trading news outlets, the index was expected to rise to 14 in September, up from 13 in August.
Elsewhere, the Aussie advanced versus the yen: AUD/JPY traded at 80.99, up 0.77 percent.