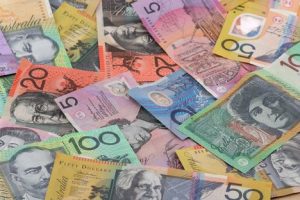 NEW YORK (Forex News Now) – The Australia dollar rose against its U.S. counterpart on Thursday, climbing from a 1-month low, despite a disappointing report on capital expenditure by Australia's private sector.
In late Asian currency market trading, AUD/USD struck 0.8857, up 0.19 percent on the day, after rising from Wednesday's 1-month low of 0.8771.
The Australian Bureau of Statistics said earlier that private capital expenditure slid 4 percent between April and June, after dropping 1 percent in the preceding quarter. Analysts had expected a modest rise of 2.3 percent in the second quarter, three realtime forex news outlets reported.
According to AUD USD analysis, AUD/USD was likely to touch support around 0.8771, and encounter resistance around the high of Aug. 23, 0.8982.
The Aussie's gains also came as FX traders awaited a report on initial U.S. claims for unemployment benefits last week, a key signal of overall economic health in the world's largest economy.
Elsewhere, the Aussie advanced versus the yen: AUD/JPY traded at 75.05, up 0.39 percent, according to intraday analysis.