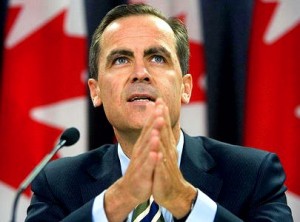 NEW YORK (Forex News Now) – The Canadian dollar rose against its U.S. counterpart on Wednesday, as FX traders awaited a key interest rate decision by the Bank of Canada.
In European morning currency market trading, USD/CAD struck 1.0462, down 0.16 percent on the day.
The Bank of Canada was later expected to hike its benchmark interest rate from 0.75 percent to 1 percent. Shortly after the BOC announcement, the Richard Ivey School of Business was due to release its closely watched Purchasing Managers' Index for Canada.
According to intraday analysis, USD/CAD was likely to touch support around Monday's low, 1.0339, and resistance around the daily high, 1.0509.
The loonie's gains also came ahead of the publication of the U.S. Federal Reserve's "Beige Book," analysis used by the central bank's policy-setting committee in making its next interest rate decision.
Elsewhere, the Canadian dollar fell a tad versus the euro: EUR/CAD traded at 1.3298, up 0.06 percent.