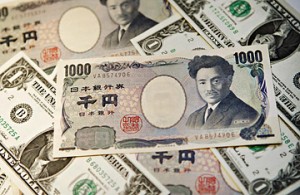 NEW YORK (Forex News Now) – The yen neared a 15-year high against the dollar on Thursday, paring losses that followed Japan's forex intervention last week to weaken its currency against the greenback.
In European afternoon currency market trading, USD/JPY hit 84.26, a 1-week low. The currency pair later rose slightly to trade at 84.38, down 0.13 percent on the day.
Earlier in the day, an industry report showed that sales of existing U.S. homes climbed at a faster rate than expected in August. The report was offset, however, by official data, which showed that U.S. initial jobless claims rose more than forecast last week.
According to USD JPY analysis, USD/JPY was likely to touch support around 83.07 and encounter immediate resistance around Monday's high, 84.36.
Also Thursday, tensions flared between Japan and China, its largest trading partner, following a report that China's state security officers are investigating four Japanese citizens for illegally video-taping military targets.
Elsewhere, the yen advanced versus the euro: EUR/JPY traded at 112.57, down 0.62 percent, according to intraday analysis.