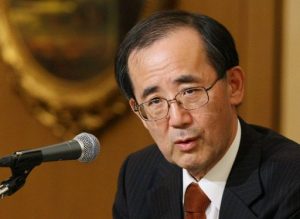 NEW YORK (Forex News Now) – The yen pared gains versus the dollar after approaching a 15-year high on Thursday, after data showed that Japan spent JPY 2.1249 trillion on FX intervention during the month to Sept. 28.
In early European currency market trading, USD/JPY hit 83.17, close to the 15-year low of Sept. 15, 82.87. The currency pair later rose to trade at 83.47, down 0.28 percent on the day.
The data, released by Japan's Ministry of Finance, was roughly in line with market estimates of about JPY 2 trillion for Sept. 15 alone, Reuters reported.
According to intraday analysis, USD/JPY was likely to touch support around 82.87 and encounter immediate resistance around the high of Sept. 27, 84.39.
Later Thursday, Japan's statistics bureau was due to publish a key monthly report on household spending in August, in one of the day's major realtime forex news events.
Elsewhere, the yen advanced versus the Aussie: AUD/JPY traded at 80.66, down 0.6 percent, according to intraday analysis.