ForexNewsNow – myTradeGroups is a new social trading network that allows traders to team up in groups and discuss about online trading in real time. myTradeGroups differs from other social trading platforms in regards to group sizes.
myTradeGroups encourages the creation of smaller trader groups that each individual opinion and voice is heard. The company was founded by the entrepreneur Trevor Williams who comes from a strong trading background. myTradeGroups is a completely free service. Traders don't have to pay any fees for using the platform of the company.
Features Available
myTradeGroup allows traders to form groups that will allow members of the group to share information between each other in real-time. There are multiple types of groups that can be created. The first type is the Market Group that will follow one specific market such as forex trading related to EUR/GBP, for example.
The second type the Strategy Group that is shared by traders that are interested in discussing special trading indicators such as MACD or other signal trading services. This way traders are able to share experience and optimize their signal trading setups and parameters.
Mentor Groups are extremely beneficial for starter traders. Each mentor group is run by a very experienced trader. If new traders intend to join such a group they will be required to submit an application to the group leader. Once the application is approved, the trader will be able to engage in conversation with the leader of the group asking for mentoring and advice.
Contest Groups are special groups created for advanced traders that wish to test their skills and insights against each other. Contest groups have the possibility to compete against each other. The best performing groups will be awarded with attractive prizes.
Traders also have the opportunity to create private groups with their friends or people they met in other non-private groups. This way experienced traders are able to form groups made up of other highly experienced traders in order to discuss the latest trends and strategies to maximize profits.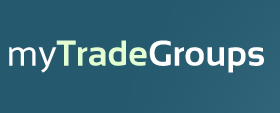 Platform Look and Feel
The platform provided by myTradeGroups is very modern and user friendly. Creating new groups is extremely easy. Chatting with other group members is also very simple and straight forward. The myTradeGroups platform is very similar to some mainstream communication platforms such as Skype for example, only that it's optimized for online trading and group conversations.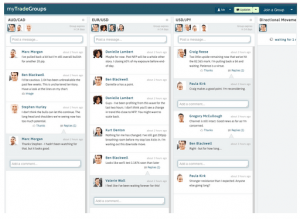 Broker Partners
myTradeGroup is not a broker itself meaning that it does not offer actual trading services, it merely provides a social trading and communications platform for online traders. However, myTradeGroup is in close collaboration with most of the biggest and most reputable brokers on the globe.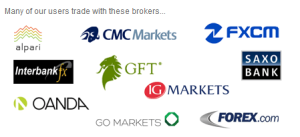 myTradeGroup can be used with a lot of high-profile brokers such as Alpari, GFT, Saxo Bank, FXCM, Oanda, Forex.com and others. myTradeGroup users will also have the opportunity to receive attractive prizes and rewards from these brokers by participating in Contest Groups offered by myTradeGroup.
myTradeGroup is a new and promising social trading network. As explained in the intro, its uniqueness lies in the fact that it encourages the creation of very small groups which results in better communication. Forming smaller groups also allows each trader's voice and opinion to be heard. This is why we believe that myTradeGroups' new social forex trading network will be very successful.