NEW YORK (ForexNewsNow) – Gold prices continue to skyrocket amid ongoing market uncertainty. Gold crossed the threshold of $1,900 USD/an ounce for the first time in history on Tuesday, August 23, 2011.
An ounce of Gold reached a value of between $1914.50 and $1915.50 late Tuesday morning in the Hong Kong trading session, after having opened between $1898 and $1899. The price of Gold has been on a relentless rise over the past few days as global economic uncertainty spurred by the Debt Crisis in Europe and America and the geopolitical uncertainties in the Arab world has pressured investors to move their money into 'safe haven' assets such as Gold and the Swiss Franc.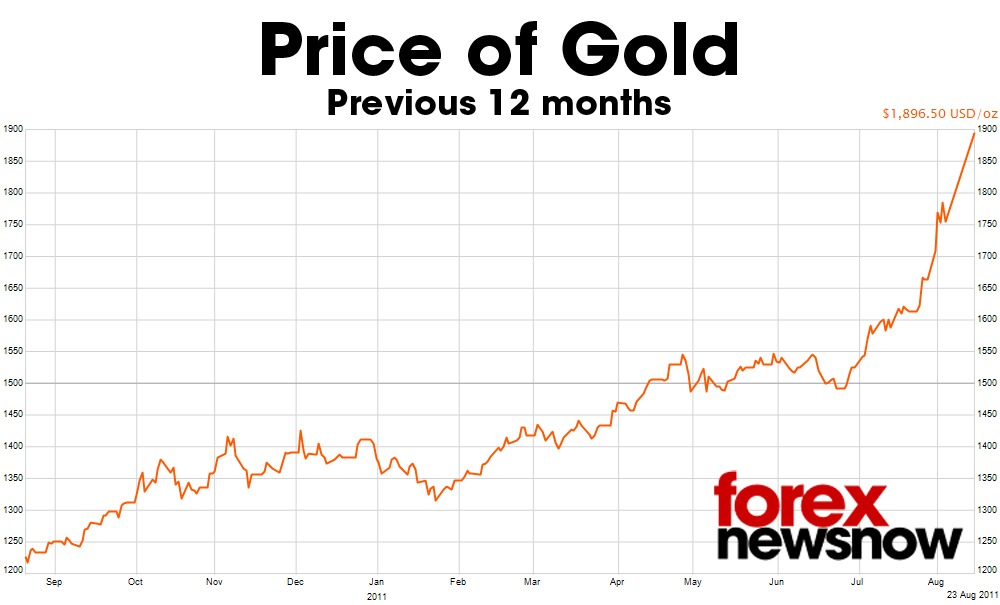 Financial analysts and investors alike are strongly recommending their clients to take advantage of the sharp rise in Gold by investing in the commodity immediately before the market becomes supersaturated. One of the most profitable ways to benefit from this historical rise is to invest in Gold with Binary options. Click here for more details.
For more exclusive Online Forex News,  follow us on Twitter or join us on Facebook.