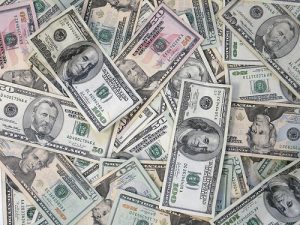 NEW YORK (Forex News Now) – The New Zealand dollar fell against the greenback on Friday, erasing most of Thursday's sharp gains, after data showed that New Zealand consumer price inflation cooled in the second quarter.
In early Asian currency trading, NZD/USD traded at 0.7242, down 0.72 percent on the day, after pulling back from Thursday's 2-month high of 0.7303.
New Zealand's statistics bureau said its Consumer Price Index rose 0.3 percent quarter-on-quarter in the April-June, after an increase of 0.4 percent in the January-March period.
Analysts had more significant growth of 0.5 percent in March, two global forex news outlets reported.
According to forex analysis, NZD/USD was likely to touch support around Wednesday's low, 0.7158, and encounter immediate resistance around Thursday's high, 0.7303.
Also on Thursday, the U.S. Congress gave final approval to an overhaul of the nation's financial regulatory system, in a bid to address the causes of the 2008 economic crisis.
Meanwhile, the kiwi fell versus theyen on Thursday: NZD/JPY traded at 63.3, down 0.7 percent on the day.