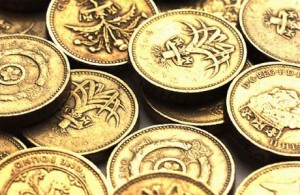 NEW YORK (Forex News Now) – Sterling fell against the U.S. dollar on Friday, extending its decline into a second day, in the wake of disappointing U.S. jobs and manufacturing data.
In late Asian currency trading, GBP/USD struck 1.5572, down 0.18 percent on the day.
Government data showed on Thursday that Mid-Atlantic manufacturing shrank in August for the first time in more than a year, and new claims for U.S. unemployment benefits hit a nine-month high last week.
According to forex analysis, GBP/USD was likely to touch immediate support around the low of July 26, 1.5409, and encounter resistance around the high of Aug. 12, 1.5714.
The Guardian newspaper, meanwhile, on Thursday quoted an analyst as warning that UK retail banking and small business customers are paying for the mistakes made by Britain's big banks in the financial crisis by their investment banking divisions.
Elsewhere, sterling slid versus the yen: GBP/JPY traded at 132.87, down 0.26 percent.