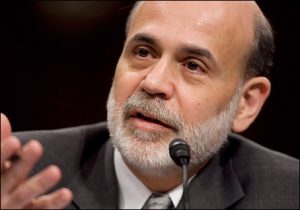 NEW YORK (Forex News Now) – Most U.S. stock markets turned positive on Monday, as investors shrugged off a report showing that Chinese imports fell in June, which dented sentiment earlier.
During U.S. afternoon stock trading, the Dow Jones Industrial Average was up 6.24 points, or 0.06 percent, to 10,204 and the Nasdaq Composite climbed 0.57 points, or 0.03 percent, to 2,197.
But the Standard & Poor's 500-stock index bucked the trend, dropping 0.58 points, or 0.05 percent, to 1,077.
Data showed earlier that Chinese imports slipped from a yearly growth rate of 48.3% in May to 34.1% in June. However, China's exports proved resilient in June, growing 43.9% from a year-earlier, above market expectations.
Also Monday, the Federal Reserve chairman, Ben S. Bernanke, said small businesses are finding it difficult to receive loans they need to stay afloat or expand and keep the U.S. economic recovery going.
"Making credit accessible to sound small businesses is crucial to our economic recovery and so should be front and center among our current policy challenges," Bernanke told the Fed's Financing Needs of Small Business Forum, in Washington, D.C.
The Fed chief's comments came as investors awaited the start of the earnings season.