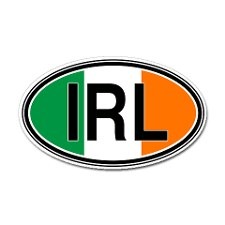 On Monday, Ireland finally asking/accepting EU/IMF support was the headline story on the financial newswires and the main story for FX traders. However, the (positive) impact on global markets was far from spectacular.
The euro was well bid in Asia and EUR/USD reached a recovery high around 1.3785 at the start of trading in Europe. However, there were no follow through gains. EUR/USD settled in the mid 1.37 area during the morning trade in Europe.
The reaction on other markets was rather tepid, too. European equities showed some moderate gains. At first, Irish spreads narrowed, but also in these markets there was no euphoria. Of course, the Irish move was no outright surprise and the details have still to be worked out.
Nevertheless, already at that time, the reaction could have been considered as disappointing for euro bulls. At the same time, there was an avalanche of declarations on the issue. EU policy makers tried to convince markets that the rescue package for Ireland was also meant to stop contagion effects to other European countries.
However, markets were apparently not convinced that this attempt would succeed. Later in the session, the news headlines on Ireland turned again negative. Moody's announced that a multi-notch downgrade of Ireland was most likely. In addition, Ireland's Greens, a junior government coalition partner, called for early elections in 2011 and there was a high degree of uncertainty whether two independent MP's would support the budget. So, the political situation has become quite complicated.
There is still a decent chance that a budget and the deal with the EU/IMF can be approved before early elections will take place. Nevertheless, this rising political uncertainty finally took its toll on the euro and global sentiment to risk.
EUR/USD slipped from levels north of the 1.37 mark at noon to test bids in the 1.3577 area after the close of the European markets. The pair closed the session at 1.3627, compared to 1.3673 on Friday evening.
Content provided by: KBC Bank