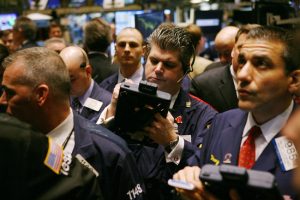 As market watchers around the world anxiously await Federal Reserve Chairman Ben Bernanke's speech today, an economic report detailing the second estimate of the US's Q2 GDP is forecasted to show a downward revision from the first reading, which was already disappointing.
A downward adjustment from 1.3% Q/Q (annualized) to 1.1% Q/Q is forecasted mainly due to downward adjustments in inventories and net-exports, while the contribution from personal consumption will be somewhat higher than previously estimated. The upward revision in personal consumption will be most likely insufficient to compensate for the adjustments in inventories and net-exports. We believe that a downward surprise is not excluded.
Also in the US, the final figure of August University of Michigan consumer confidence is expected to show an upward revision from the first estimate, which showed an awful plunge from 63.7 to 54.9. The consensus is looking for an upward revision to 55.9, but we see the risks on the upside as confidence may have improved somewhat compared to early August when the debate over raising the debt ceiling and the S&P downgrade hurt sentiment. In the euro zone, M3 money supply is forecasted to have picked up slightly in July (2.2% Y/Y from 2.1% Y/Y) after a significant slowdown in the month before.
New lending data should also be of growing interest, as signs appeared recently that lending growth is slowing again. Finally, in the UK, the preliminary estimate of Q2 GDP is forecasted to confirm the first reading, showing a growth figure of 0.2% Q/Q. This time, no breakdown will be published due to ongoing methodological changes at the ONS.
Yesterday, the US Treasury concluded its end of the month refinancing operation with a $29.0B 7-year note auction which raised all new cash. The results were mixed although they were an improvement from the past couple of months. The auction stopped just below the 1:00 PM bid side but the bid cover was slightly light relative to the average of the past year. (2.76 vs 2.85). The indirect bid, reflecting foreign investors' interest, was better than average and quite aggressive as well.
Today, the Italian treasury sells €2B zero-coupon bonds. This should pose no problem for the Italian debt agency and a more important test for investor's bond appetite will follow next Tuesday, when Italy taps the market with €8B BTP's.
 Content by: KBC Bank