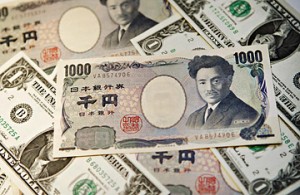 NEW YORK (Forex News Now) – The yen tumbled against the dollar on Wednesday, dropping from a 15-year high, after Japan intervened to sell its currency for the first time in six years.
In European morning currency market trading, USD/JPY hit 85.27, up a huge 2.7 percent on the day, after jumping from the 15-year low of 82.87.
Japan's finance minister, Yoshihiko Noda, explained the intervention by saying the effect of the yen's rise on the economy could not be ignored and the country would continue to take action; however, he added that Japan had been acting solo in the move.
According to USD JPY analysis, USD/JPY was likely to touch support around the low of Aug. 30, 84.5, and encounter resistance around the high of Aug. 30, 85.9.
Later in the day, the United States was set to publish a raft of important economic data: reports were due on manufacturing in New York State, import prices, industrial production, crude oil inventories and capacity utilization.
Elsewhere, the yen slumped versus the euro: EUR/JPY traded at 110.83, up 2.68 percent, according to intraday analysis.