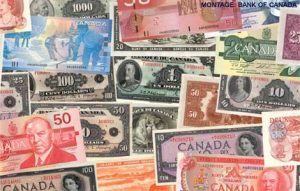 NEW YORK (Forex News Now) – The Canadian dollar climbed against its U.S. counterpart on Tuesday, after the Bank of Canada raised interest rates and in the wake of mixed U.S. economic data.
In U.S. afternoon currency trading, USD/CAD hit 1.0489, down 0.58 percent on the day.
The BoC earlier hiked its Overnight Rate 25 basis points to 0.75 percent, in line with the forecasts made by global forex news outlets. However, the bank also lowered its growth forecast for Canada for 2010.
According to forex analysis, USD/CAD was likely to touch support around the low of July 16, 1.0379, and encounter immediate resistance around the daily high, 1.0586.
Also Tuesday, official data showed that U.S. housing starts hit their lowest level in eight months in June. But an unexpected slight increase in building permits during the month offered hope of a future rise in homebuilding.
Meanwhile, the loonie jumped versus the yen: CAD/JPY traded at 83.14, up 1.18 percent.