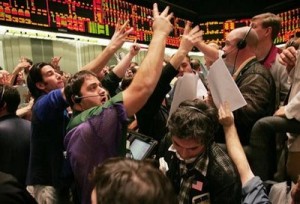 NEW YORK (Forex News Now) – U.S. stock markets were mixed on Thursday, following the release of the long-awaited results of European bank stress tests.
The Dow Jones Industrial Average gained 5.52 points, or 0.05 percent, to 10,328.
But the Standard & Poor's 500 slid 0.87 points, or 0.08 percent, to 1,093, and the Nasdaq Composite dropped 6.26 points, or 0.28 percent, to 2,239.
The results showed that most European banks had sufficient capital cushions to pass the tests. But Seven of 91 European banks examined failed the tests and may need to raise more than EUR 3.5 billion, European officials said.