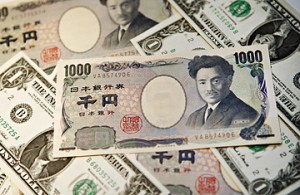 NEW YORK (Forex News Now) – The yen climbed against the dollar on Wednesday, approaching a 15-year high, as FX traders waited to see whether the Bank of Japan intervenes to rein in the currency's rise.
In European morning currency trading, USD/JPY struck 85.47, down 0.07 percent on the day, close to the 15-year low of 84.73.
Japanese Prime Minister Naoto Kan and Bank of Japan Governor Masaaki Shirakawa are expected to hold talks next Monday, ahead of which FX traders are waiting to see if the central bank or government act to halt the yen's gains.
According to forex analysis, USD/JPY was likely to touch immediate support around 84.73 and encounter resistance around the high of Aug. 13, 86.37.
The dollars losses came despite a raft of generally encouraging economic reports from the United States. On Tuesday, the U.S. posted upbeat data on industrial production and capacity utilization, as well as solid reports on the housing market.
Elsewhere, the yen advanced versus sterling: GBP/JPY traded at 132.94, down 0.28 percent.