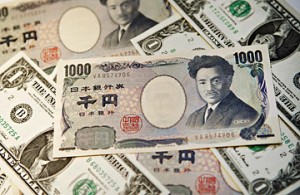 NEW YORK (Forex News Now) – The yen surged against the dollar on Tuesday, erasing Monday's losses, after Japan's new prime minister vowed to rein in the country's debt.
In U.S. afternoon currency trading, USD/JPY was down 0.59% percent on the day, trading at 90.51.
Naoto Kan, the Japanese premier, was earlier quoted by Reuters as saying that, "As shown by the Greek example, the market's view on the size of outstanding public debt or sovereign risk has become very severe."
Given the current forex analysis, USD/JPY is likely to touch immediate support around the low of May 25, 89.26, and encounter resistance around the high of June 17, 91.43.
Kan's comments came after Britain's finance minister, George Osborne, unveiled an austerity budget comprising higher taxes, biting spending cuts and deep savings in welfare, in other FX news.
Wednesday's forex news is likely to be dominated by a key interest rates decision by the U.S. Federal Reserve, and a report on new U.S. home sales.