India has a developing market economy but is the world's fifth-largest economy by nominal GDP. Despite not being so well-off when it comes to per-capita income India has a lot of billionaires and millionaires who acquired their wealth through different industries. Also, India's Forex presence is definetely important to consider. You probably know who's the richest man in India is because this title has belonged to the same person for the last 12 years. But there are a lot of new faces that you should probably know about, so see our list below to find out who these people are.
Kumar Birla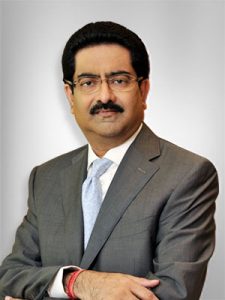 Age:52
Industry: Commodities
Networth: $9.6 billion
Kumar Birla starts off our list of "Richest people in India" with a net worth of almost $1o billion. Bira is the fourth generation head of Aditya Birla Group that started out in 1857  by trading cotton in Rajasthan state. Aditya Birla group covers interest as vast as cement, aluminum to telecom and financial services. The company's revenue reaches $48.3 billion. Birla inherited the company group at age 28 and is now the chairman of the group as well. Aditya Birla group remains one of the largest conglomerates in India. During Kumar's tenure as chairman, the group's annual turnover increased from $3.33 billion in 1995 to $48.3 billion in 2019.
Lakshmi Mittal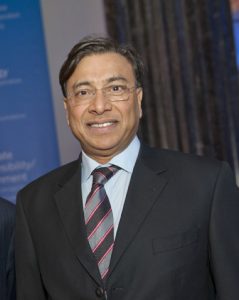 Age:69
Industry: Steel
Networth: $11.6 billion
The second among India's richest people is the chairman and the CEO of ArcelorMittal, the world's biggest steelmaker with $76 billion revenue. Mittal owns 38% of ArcelorMittal and also 11% stake in Queens Park Rangers F.C. Indian billionaire has also been a member of the board at Goldman & Sachs since 2008. He first decided to separate from his siblings who were a part of a steel clan to start Mittal Steel, then soon went to merge with the French company Arcelor in 2016. The company suffered a major loss in 2019 sue to lower stell prices. The company ended up losing $33 million out of $5.1 billion net profit, reported in 2018.
Godrej Family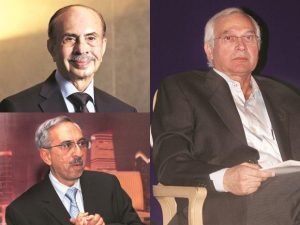 Age: –
Industry: Consumer Goods
Networth: $12 billion
Godrej Group, owned by the Godrej family controls is a 122-year-old consumer-goods giant with $4.7 billion revenue. The group was first established by Ardeshir Godrej, who was a lawyer but quit his profession to pursue making locks in 1897.  Today the group is chaired by the patriarch of the family-Adi Godrej, who is an MIT graduate and took charge of the company in 2000. There are multiple companies involved within a group, like Godrej Consumer Products who is chaired by Adi Godrej's daughter Nisaba and another company chaired by his son Pirojsha – Godrej Properties. Adi Godrej launched the world's first soap made from vegetable oil in 1918. Wealthies people in India list couldn't be complete without this family, which also owns properties in Mumbai that remain their largest asset.
Radhakishan Damani & Family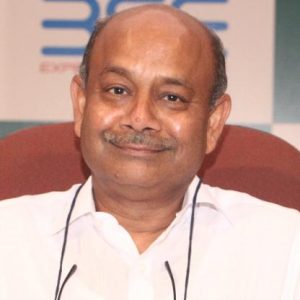 Age: 64
Industry: Retail
Networth: $13.7 billion
Next on the list of India's wealthiest people, we'll discuss the Damanis. Veteran investor for Mumbai, Radhakishan Damani became India's "retail king" after the march 2017 IPO of his supermarket chain DMart. DMart is promoted by Avenue Supermarts Ltd. who has headquarters in Mumbai. Damani started out with one single store in suburban Mumbai and has now evolved into one of the richest people in India today. Damani holds stakes at multiple different companies, from tobacco firm VST industries to beer maker United Breweries.
Shiv Nadar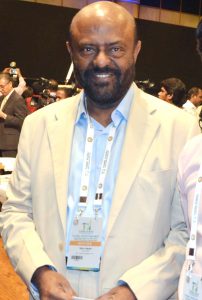 Age: 74
Industry: Software services
Networth: $15.2 billion
Shiv Nadar got his education mostly in the south Indian language of Tamil and didn't start speaking English until he was 22 but that didn't stop him from becoming one of India's billionaires. Nadar is considered to be India's IT pioneer. Nadar co-founded HCL- multinational information technology service and consulting company with headquarters in Noida, Uttar Pradesh. The company has offices in 42 countries and employees over 143,000 people. Its customers are enterprises like Fortune 500 and Global 2000. The company has $8.9 billion in revenue and is one of India's largest software service providers. Nadar himself is a well-known philanthropist and has donated $662 million to his foundation. The company also goes out of its way to hire high school grads and train them on the job.
Uday Kotak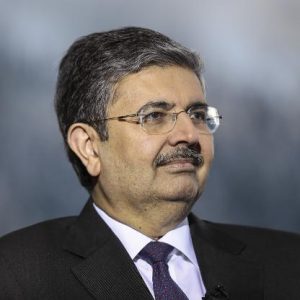 Age: 60
Industry: Banking
Networth: $14.4 billion
Next on our list of richest people in India is Uday Kotak, who started his own finance firm in 1985 and then turned it into a bank in 2003. Kotak's bank is called Kotak Mahindra Bank and is one of India's top four banks in the private sector. The bank got its recent boost in 2014 after it acquired ING Bank's Indian operations. Kotak was initially backed by Anand Mahindra, another Indian billionaire who still holds stakes at Kotak Bank. Uday Kotak is currently battling the Reserve Bank of India in court over the issue of reducing his stake in the bank because the bank didn't approve of Kotak's move to issue preference shares to comply with rules to reduce his stake to 20% by December 2018.
Pallonji Mistry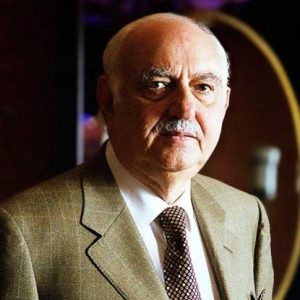 Age: 90
Industry: Construction
Networth:$14.9 billion
A 90-year-old billionaire controls the 154-year-old engineering and construction company- Shapoorji Pallonji Group. The group has headquarters in Mumbai. Mistry family holds the largest, 18.4% stake in Tata Sons which is the $111 billion revenue group, comprised of 30 companies. Mistry first bought his shares in Tata Sons in the 1930s. Later is son Cyrus, who would go on to be the chairman of Tata Sons from November 2011 to October 2016. After Cyrus was ousted as chairman, he started a venture capital fund to invest in start-ups. Although Pallonji Mistry got his start in India he is now an Irish citizen. Mistry gave up his Indian citizenship to become an Irish citizen on the basis of his marriage to an Irish-born Pat Perin Dubash.
Hinduja Brothers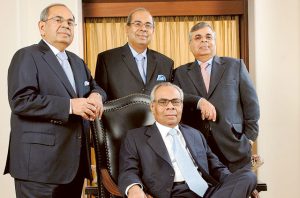 Age: –
Industry: Diversified
Networth: $15,6 billion
Four siblings, Srichand, Gopichand, Prakash and Ashok control the multinational conglomerate that is Hidjuha Group. The group has interests in a variety of fields starting from trucks and lubricants to banking and cable television. This group is not the only source of their though. The brothers own the valuable real estate in London, including the Old Was Office building in Whitehall. Their father, Parmanand Deepchand started the company by first trading goods in the Sindh region of India and now Hidujas are one of the richest Indian families.
Gautam Adani & family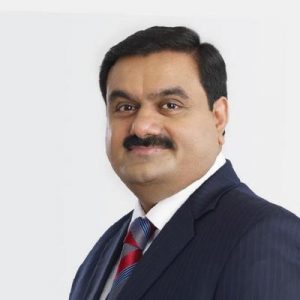 Age: 57
Industry: Commodities
Networth: $15.7 billion
Adani Family gets most of its wealth from owning Mundra Port, India's largest port in Gautam Adami's home state of Gujarat. Adani also owns Adani Group's worth $13 billion. The group has interests in power generation and transmission, edible oil, real estate, and defense. Before that Adani worked as a diamond sorter for Mahendra Brothers before establishing his own diamond brokerage firm. in 1981 Gautam's brother bought a plastics unit in Ahmedabad and invited him to manage the operations. This turned out to be the starting point for Gautam's future business ventures and helped him the place among rich Indians. He then got lucky when in 1993 the Government of Gujarat announced managerial outsourcing of the Munda Port. Adani got the contract 2 years later.
The richest man in India – Mukesh Ambani

Age: 62
Industry: Petrochemicals, oil & gas
Networth: $57.9 billion
You can probably tell by the major difference in Ambani's assets compared to the rest of the list that he has been holding the position of the richest man in India for more than a decade. India's richest man chairs and own Reliance Industries which has $88 billion revenue and deals with oil and gas. Ambani inherited Reliance from his father who founded it in 1966 as a small textile manufacturer. Dhirubhai Ambani died in 2002 and his two sons, Mukesh and Anil divided up the family empire. Mukesh owns stakes at Fortune Global 500. Apart from being India's richest man, he is also the 13th wealthiest billionaire in the world.