Fintech Investments in Asia: Exploring the Rapidly Growing Sector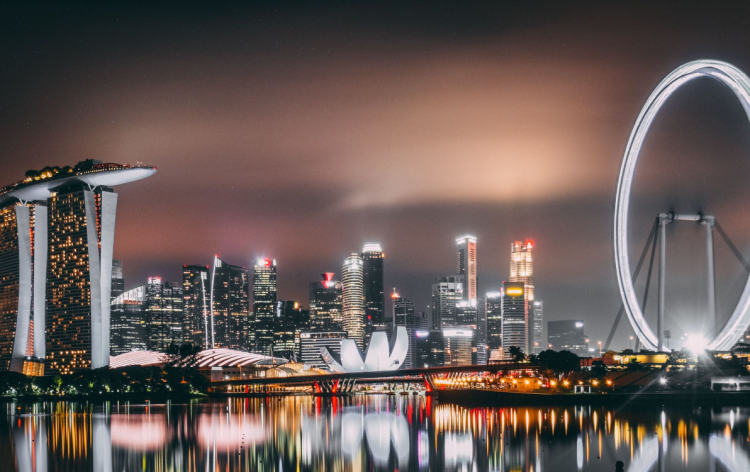 In recent years, fintech investments have been on the rise in Asia, with investors pouring billions of dollars into innovative startups that are transforming the financial services landscape.
There are several reasons why fintech investments are increasing in Asia. Firstly, the region has a large and rapidly growing middle class, which is increasingly seeking convenient and accessible financial services. Additionally, many Asian countries have a high level of smartphone penetration, which makes it easier for fintech companies to reach customers through mobile apps and other digital platforms.
Furthermore, government support for fintech startups has also played a role in driving investment in the sector. Many governments in the region have launched initiatives to support fintech innovation, including providing funding, regulatory support, and tax incentives.
Overall, the increasing investment in fintech in Asia represents a significant shift in the financial services industry, with traditional banks and financial institutions facing increasing competition from innovative startups.
Fintech Investments in Asia
There are several reasons why Asia is becoming a popular destination for fintech investments. In Asia, there are some well-developed countries which have very strong economic systems. These economies have large and growing middle classes with high smartphone penetration, making them ripe for digital financial services.
Secondly, the regulatory environment in many Asian countries has become more favourable towards fintech startups. Governments have recognized the potential of fintech to drive innovation and financial inclusion. For example, in Singapore, the government has launched various initiatives to support fintech startups, such as the Monetary Authority of Singapore's Fintech Innovation Lab.
As a result, the fintech industry in Asia has been developing rapidly, with a wide range of fintech services being offered, such as digital payments, mobile banking, peer-to-peer lending, and insurance. One of the key trends in the Asian fintech industry is the growth of digital payments. In China, the rise of mobile payments through apps such as WeChat Pay and Alipay has transformed the way people transact.
Another trend in the Asian fintech industry is the rise of robo-advisors, which provide automated investment advice to customers. These platforms are becoming increasingly popular in countries like China and Japan, where investors are seeking lower fees and more convenient ways to invest their money.
Singapore, Hong Kong, and China are among the most popular destinations for fintech investments in Asia. Singapore is known for its strong regulatory framework and supportive government initiatives. Hong Kong is emerging as a fintech hub due to its strategic location and access to the Chinese market. In China, the large market size and government support for fintech startups have made it an attractive destination for investors.
Overall, the Asian fintech industry is growing rapidly and presents a range of investment opportunities for investors globally. As with any investment, it is important to conduct thorough research and due diligence before investing in a fintech startup.
Current Situation in Asian Countries: Do Fintech Investments Increase?
Fintech companies faced a tough year globally due to inflation and rising interest rates leading investors to withdraw from the sector. Valuations were slashed, and many struggled to raise funds. However, fintech in Asia-Pacific experienced an entirely different trend as investments in the region reached a record high of $50.5 billion last year, according to consultancy group KPMG.
The total financial wealth in Asia has tripled since 2006, reaching $140tn, according to HSBC. However, around 70% of Southeast Asia is underbanked or unbanked. Despite this, the region's fintech sector is thriving. Singapore stands out as the leading market for fintech, with the city-state accounting for $1.8 billion in deals in Southeast Asia in the first nine months of last year.
The growth of Singapore's financial industry has been driven by the Monetary Authority of Singapore, which has developed infrastructure, technology, and upgraded skills. Other countries in Southeast Asia are also catching up, with Indonesia accounting for a quarter of the deals in the region in the first nine months of last year, producing several fintech unicorns like Xendit, Gojek, and Ovo. Australia is also home to fast-growing fintech, including Judo Bank, which has generated profit in just five years by focusing on lending to small businesses.
While China dominates fintech in Asia, it is excluded from the ranking due to difficulties in verifying data. However, it is expected that the recent tech clampdown by Beijing will benefit markets elsewhere. Despite the challenges, fintech remains a popular and resilient segment in Asia. Analysts expect the sector to continue growing as income levels rise, and the adoption of digital technology continues to expand among fast-growing populations.
By Lucas Bedwell
More content by Lucas Bedwell