Third analysis of the day is about the cryptocurrency – Basic Attention Token. BAT was previously mentioned on the 16th of October, when the price was still in a downtrend. What is more, we were in a trend continuation pattern, which was supporting a further decline. Sometimes you need to trust Your gut though. Despite the negative situation I was optimistic about the future of this altcoin:
"The price closing above the blue area will be a buy signal and the price closing a day below the lower orange line will be a sell. Somehow I think that the first option is more probable. "
This is precisely what happened. The price closed above the blue area and the upper line of the flag, triggering a buy signal. The upswing was very strong and gave us 100% increase in value (from 0.19 USD to 0.38 USD). Amazing, huh?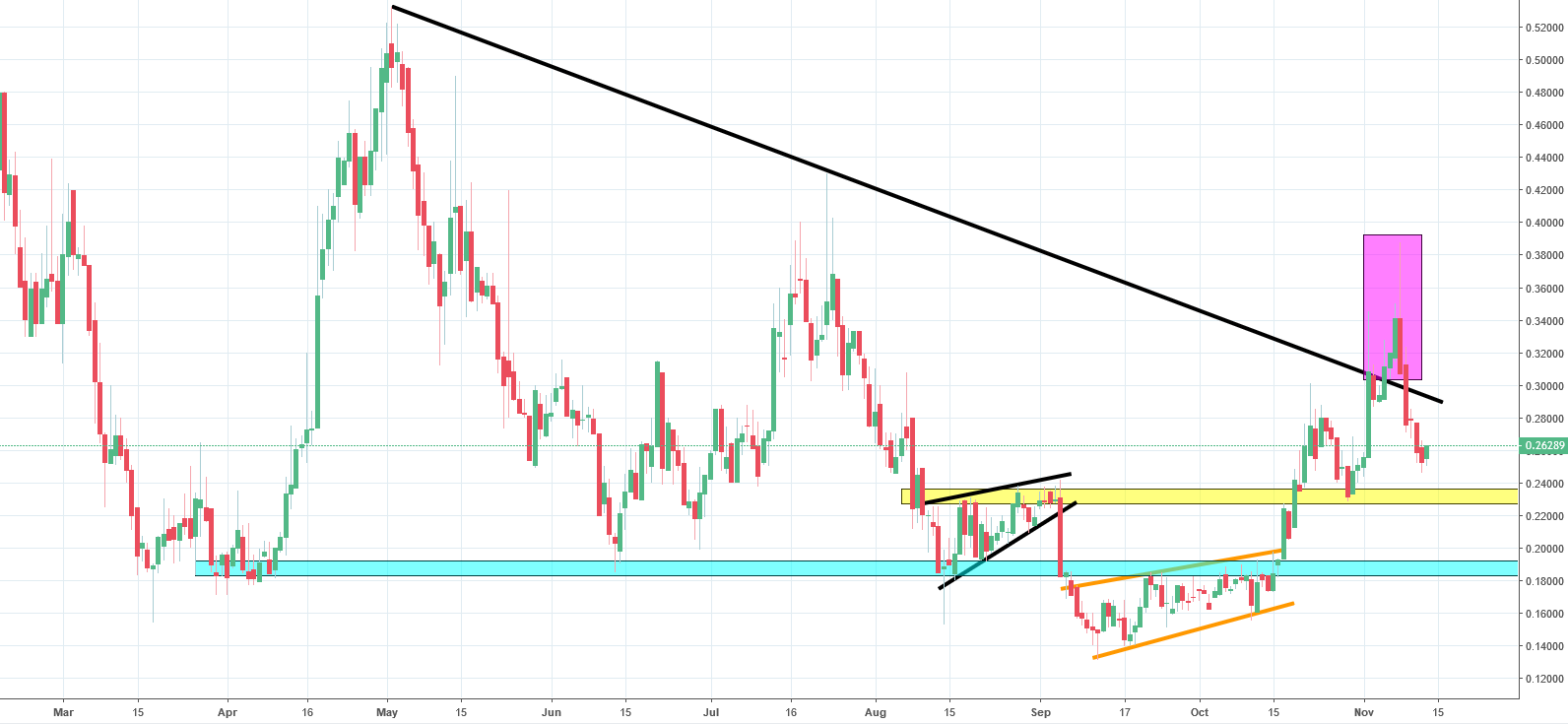 From 8th of November, the price is in a correction mode. It is happening after the breakout of the mid-term down trendline (black). Unfortunately for the buyers, it creates the false breakout pattern (pink), which can be a trigger for a bigger drop. As long as we stay above the yellow support, we are safe but price dropping below can bring us a sell signal.