Today, we already had two big players on the market: Ethereum and Dash, so now time for a smaller guy in the stake: Decentraland. Actually, this is the first time that we will write about this crypto on our portal. Well, this crypto has quite unusual name and comes from a project of a virtual reality platform, based on the Ethereum blockchain.
Although it is not the most liquid instrument on the market, it still respects the principles of the technical analysis, at least some of them. The reason why I wanted to analyse this instrument is the fact, that currently, we can see a nice head and shoulders formation (orange), which may be promoting a further drop. The formation is not active yet because we did not get a breakout of the neckline (black) but the situation looks promising.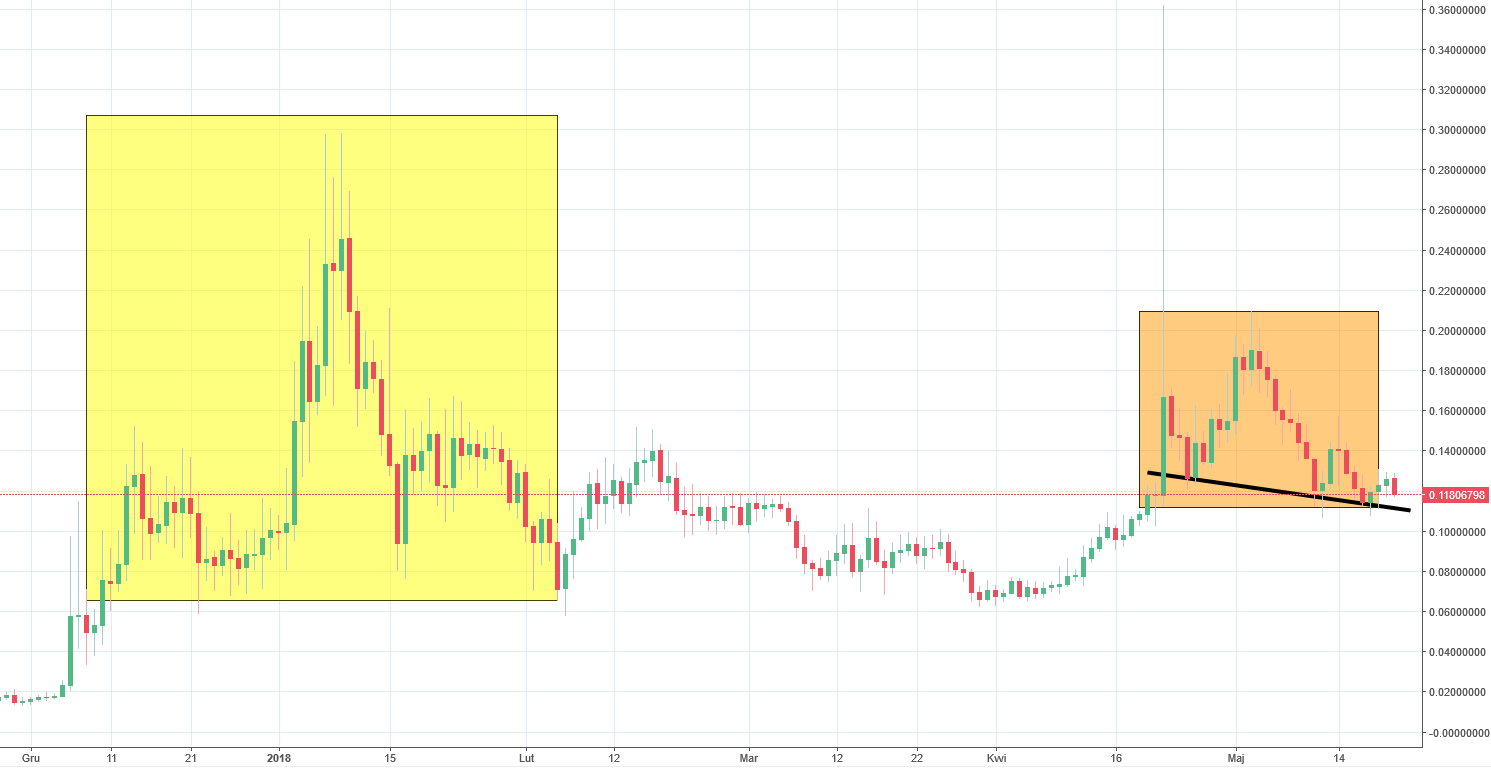 It is not the first time that this crypto is seeing the head and shoulders formation. Previously we had that in December, January and February (yellow) but it did not result with a bigger depreciation. Why? Because the price did not break the neckline! Now you see why it is so important to wait for that before opening a position on the market.
So how to trade this?
For now, patience win the day and we should do nothing. The price closing below the black line, will be the signal to sell. If you want to buy, you need to wait for the bullish candlestick pattern but I do not think that this is very probable in the nearest future.