Generally, today we do have a day of the retracement on the crypto market. Most of the instruments climb higher and they try to build up a ground for a solid reversal. Most of them, not Golem. That is a very interesting altcoin and a project itself but most recently, the weakness of the GNT is quite surprising. The reality on the exchange looks different and is not so bright. On Tuesday, so far we are just 2,8% higher, which comparing to the other cryptoplayers is nothing.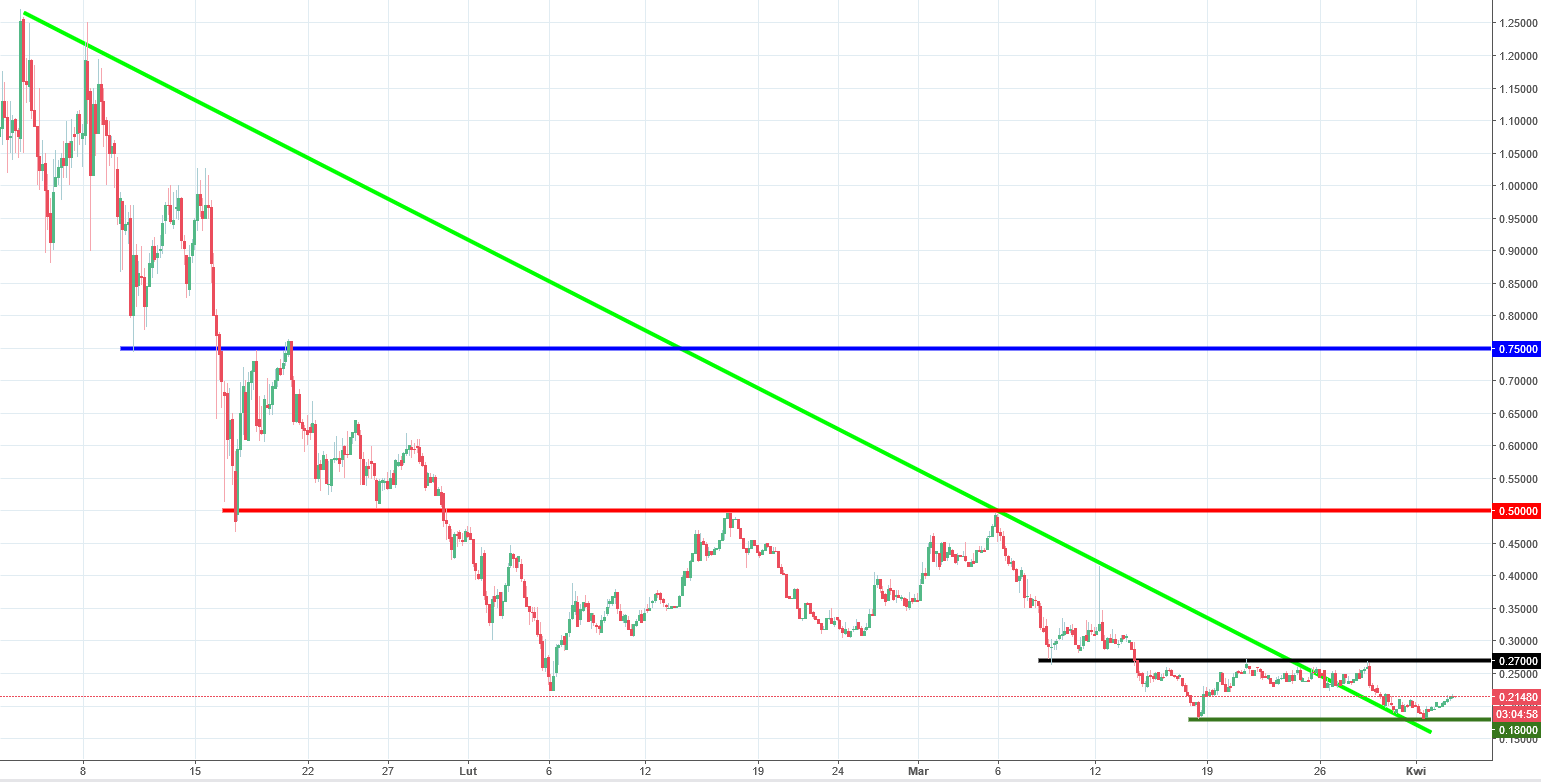 Although we do not see any demand here, the situation on the charts is very technical. The price is moving between the horizontal levels with a great respect. Most recently 0.75 (blue), 0.5 (red) and the 0.27 (black) and the 0.18 (dark green). Currently, we are in a tight range between the last two. Breakout of the 0.27 should trigger us a buy signal with the potential target on the 0.5 USD. On the other hand, breakout of the 0.18 should trigger us a sell signal with a target on the…well probably somewhere close to zero.
How to trade this?
As we mentioned above, we have to wait for the breakout from the sideways trend. The fact that we broke the down trendline (light green) can slightly increase the chances for a rise but the overall sentiment towards cryptos is not helping here. If I had to trade this (luckily I do not) I would rather lean towards the sell button.