Now time for a debutante in my analytical work – ICON. The target for the ICON Project is to build a decentralized network which will allow independent blockchains to interact with one another without intermediaries. History of the price swings of the ICX are typical for the cryptomarket. We do have a huge rise at the every beginning. Bonanza in December and January and after that a huge drop, which erased vast majority of the profits. The last stage is a slow recovery, which is characteristic for most of the coins on the market.
The current sentiment on the ICX is very positive. What we have here is the price being in a sideways trend but in the same time in a pennant formation (pink lines), which is a trend continuation pattern. The pennant is created after an upswing, which promotes the further rise. In addition to that, we are above mid-term horizontal support on the 4 USD (green), which is with us since the end of March.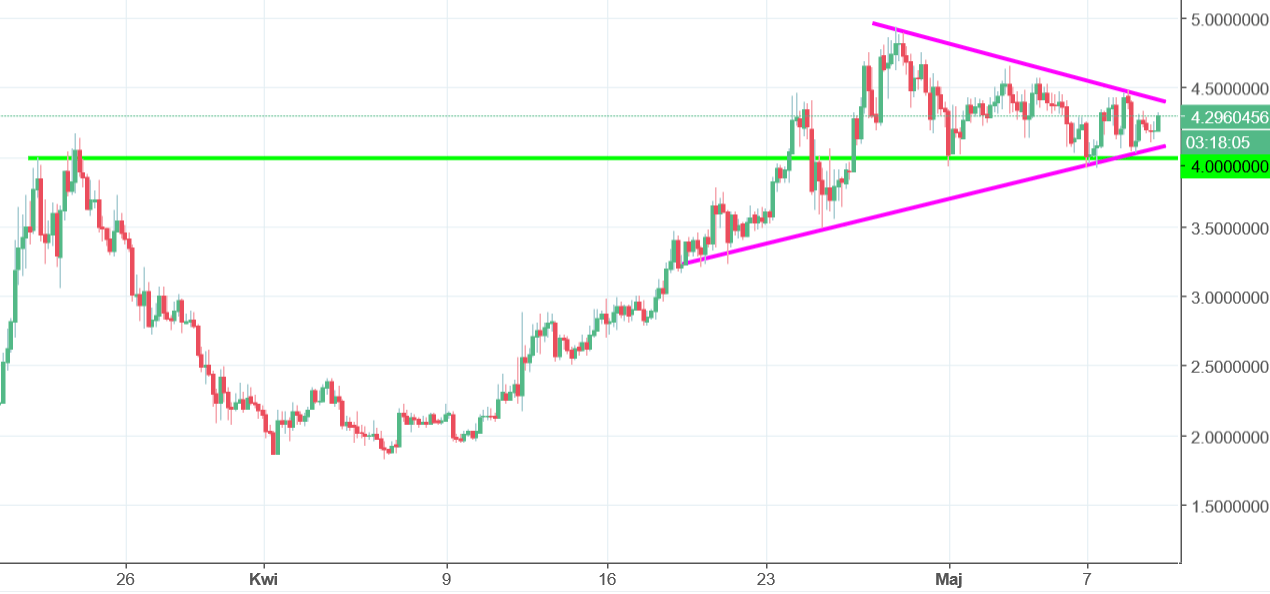 Taking all that into the consideration, we do have a buy signal. This will be on as long as we stay above the 4USD. Comeback below that level will trigger the sell signal but is currently less likely to happen.