For a long time, Steem was one of those cryptocurrencies that was the most promising among all those ICOs that folded the financial/IT markets. Steem was doing really good and was praised by vast majority of the altcoin experts. That is all true but did not protect the Steem from a huge loss of value that occurred in the 2018.
Today we are standing in front of a great occasion to reverse that bearish trend. As for now, the price is going up more than 17% and that is relatively low as during the day we were much much higher. Is the optimism from today enough for triggering a strong buy signal? In my opinion no. Yes, it is good for a start but in the same time it can be just a dead cat bounce. Spectacular one but still…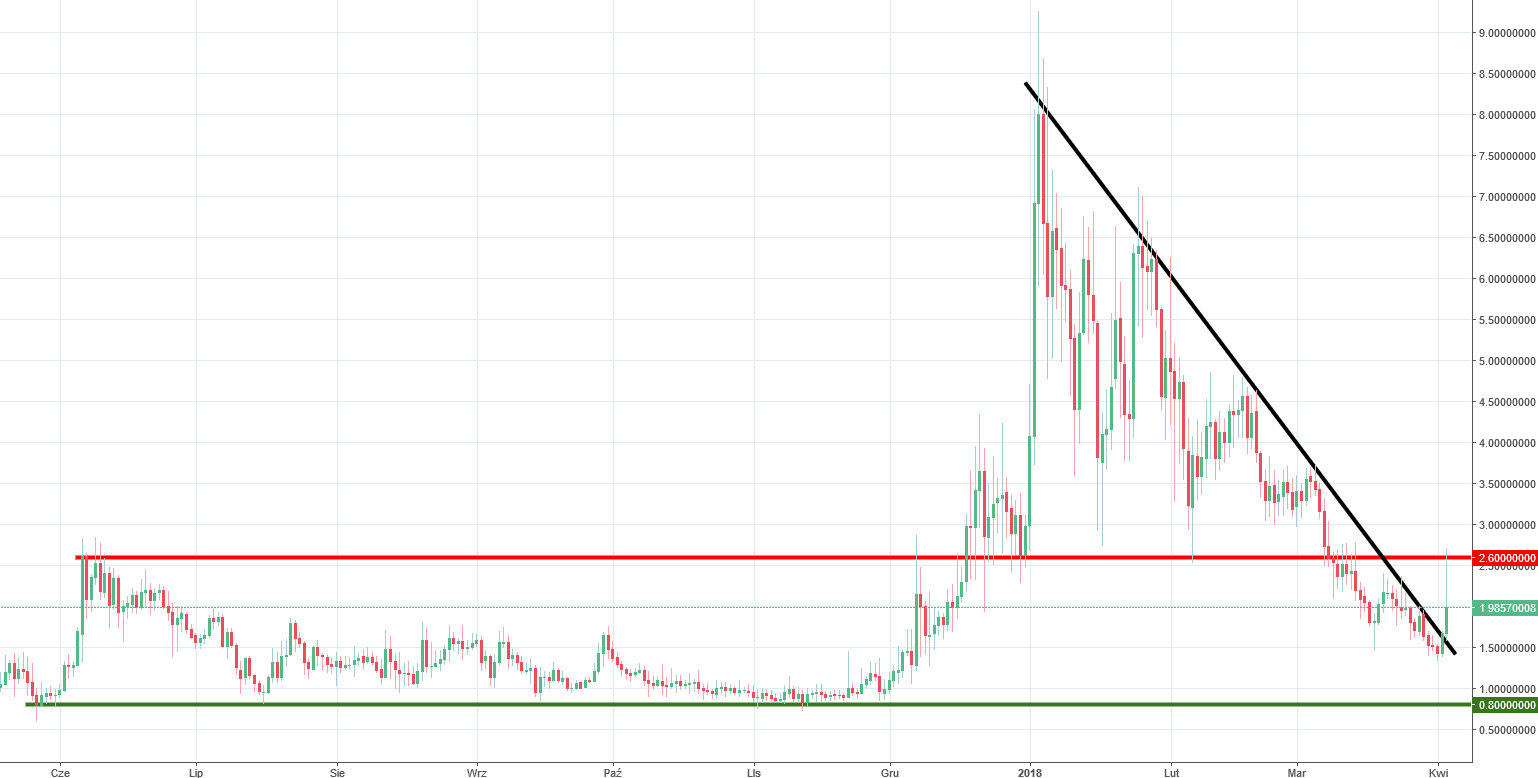 For the proper buy signal, we need to see the price closing above the major resistance on the 2.6 USD (red). It was with us since the June 2017 and did not lose the relevance since then. Our bullish view will be additionally supported by the breakout of the black down trendline (that fact alone is not significant enough – the line is too steep).
To wrap things up: daily candlestick closing above the red area will be a legitimate buy signal. On the other hand, price dropping below the 1.5 USD will deny the positive sentiment, Getting there, would open us way towards the support on the 0.8 USD (green).