Today's crypto reports will be all about the head and shoulders formation. Obviously it is all caused by the situation on the Bitcoin but many altcoins are copying that pattern with a great accuracy. Thursday starts with the analysis of the Stellar Lumens (XLM), which had a great session yesterday and today, we are adding another 6% of profit!. Last time, we wrote about the XLM long time ago, when the price was on the 0.37 USD. Back in that day, we were rather bearish but we acknowledged the chance for a bullish movement:
"Breakout of the red line should trigger us a new buy signal."
Back on the 26th of April, red line was on the 0.4 USD. Price indeed broke the red line and went significantly higher but the beginning of the May, brought us a bearish scenario and the price lost a vast majority of value. It all ended just recent, after XLM broke the neckline of the inverse head and shoulders formation and went up.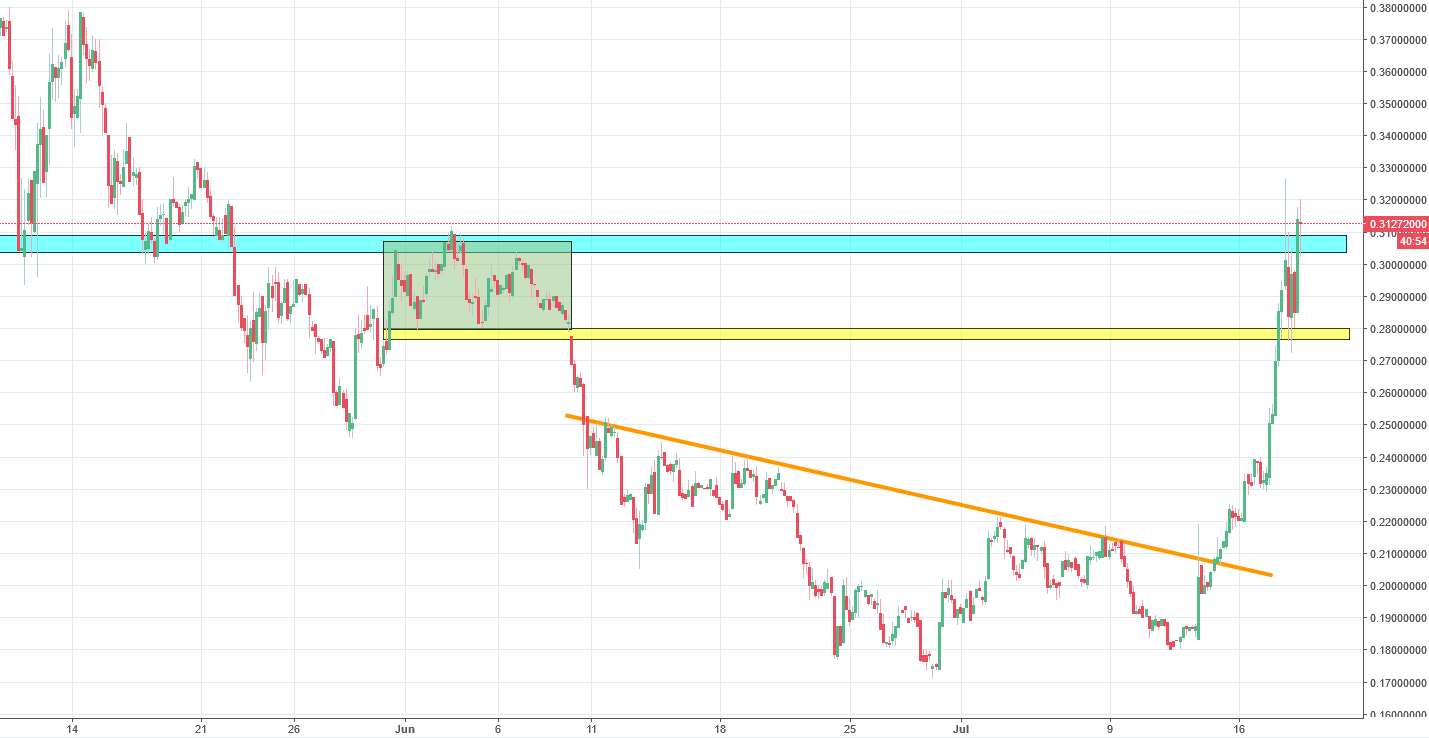 Most recently, we broke the yellow resistance, which was the neckline of the smaller H&S pattern (green). That is the closest support. Today, the price broke the blue resistance, which was important in May and beginning of June. As long as we stay above the blue area. The sentiment is still positive.