Today, the crypto market is mixed. Most of the altcoins are heading higher but it seems more like a correction of the drop seen yesterday. Nevertheless, we we have to continue the success story of the ForexNewsNow and let me share with you another great analysis of our team. Today, I will write about the Lumens, which was last mentioned by us on the 13th of April and we were bullish:
"After that, the Lumen created the symmetric triangle pattern (blue lines), which yesterday, resulted in a bullish breakout. That triggers a buy signal here, even though that we did not break the 0.28 USD resistance yet. Why we mention this? Cause in our last piece, we said that this is a strong resistance and should be remembered. Now we will have an occasion to see why. Price testing this level is more or less certain but what will happen after that is unknown. Breakout of the green area will be a very strong buy signal. "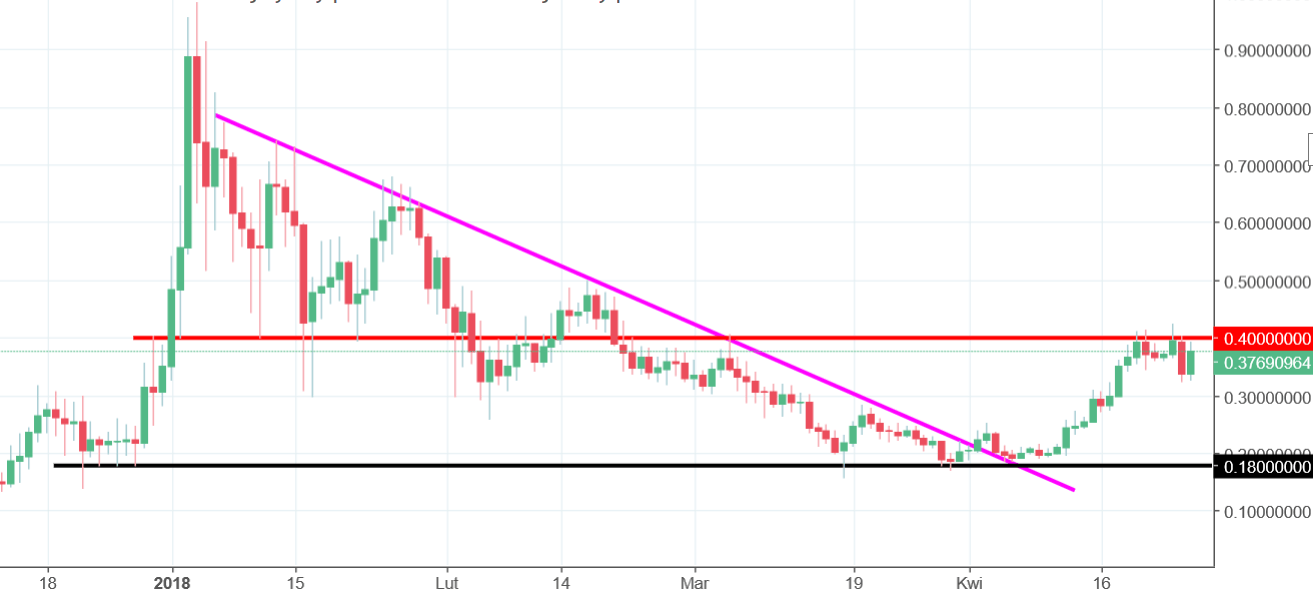 Buy signal was great, the price crashed the 0.28 with ease and aimed towards the 0.4 resistance (red). That is the place were the surge stopped and is now the most important resistance for this crypto. Since our last analysis, the Lumen almost doubled. Current price action is pointing towards the bearish correction. As long as we remain below the red area, that is the leading scenario. Breakout of the red line should trigger us a new buy signal.