CyberMiles is up, Gas is up but the real star of the day is the Theta Token. On Friday, the price is climbing 28% higher and still counting! Unfortunately we will not tell You if that was expected by us or not, because it will be the first time that we will be talking about this crypto. To be honest with You, when I look at the chart, I have to admit, that this rise came out of the blue.
First signs of the bullish power, we had yesterday. The price broke the down trendline (black) and later defended that as a support. Fair enough, that was promising but we were still below two major resistances. We were, because we are not anymore. First one, was broken today and now, the green area 0.103 is being tested as a support.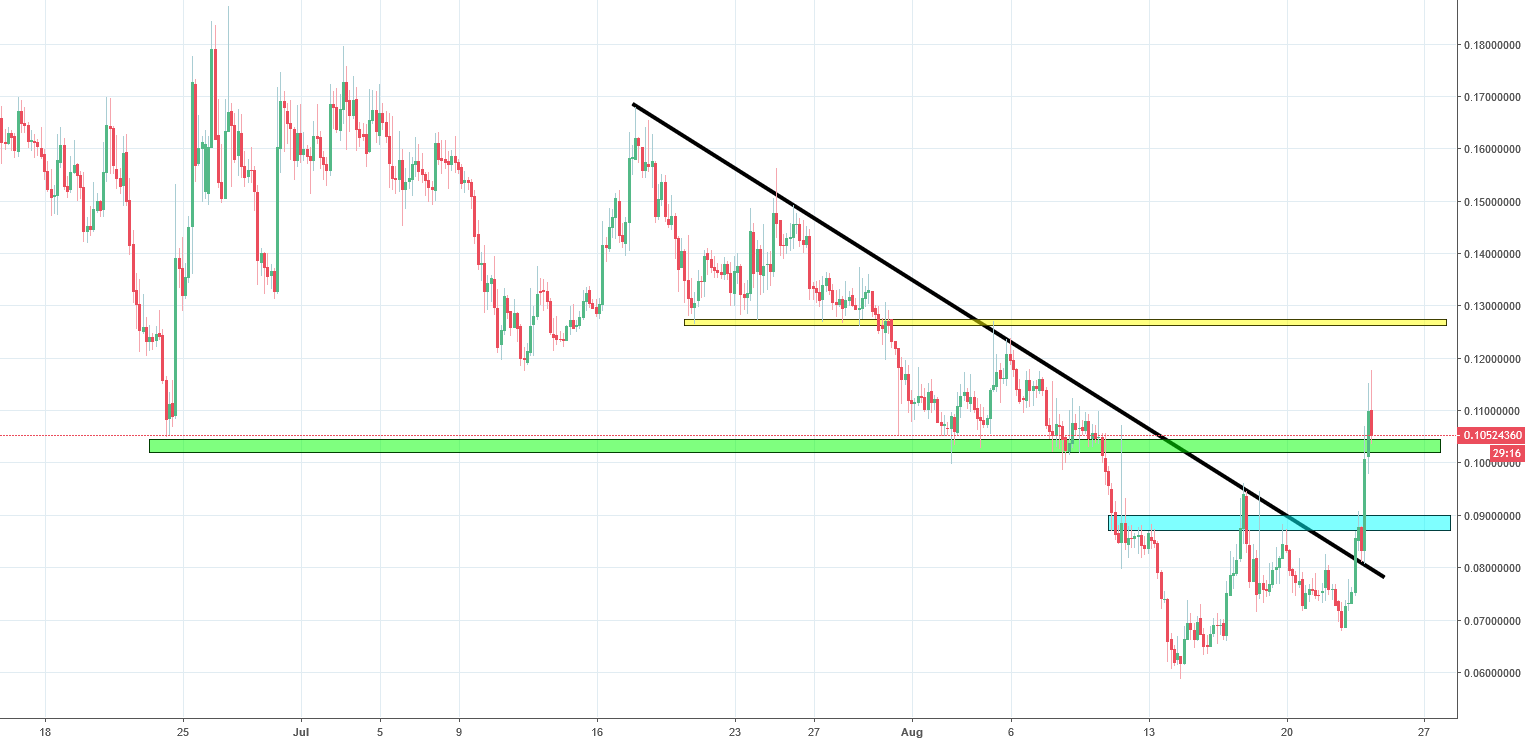 As long as we stay above the 0.09 USD (blue), the sentiment is positive and we should see a further upswing. I am on this market for quite some time and I saw many bullish runs, watch out for that! It can still be the pump&dump kind of a movement, so stay sharp!