Situation on the cryptocurrencies continues to be much better than few weeks ago. Upswing is led by major cryptos but some of the altcoins do not share that amount of optimism. In few of them, we can see a bearish potential and today we will show you few of those. First one will be the Verge, which we talked about two weeks ago, on the 10th of April. Our view was bullish as we said:
"The sentiment remains positive, the price started to make higher highs and lows, which is a clear sign of a healthy up trend. The potential target is the 0.12 USD (black line) and the chances that we will get there are very high"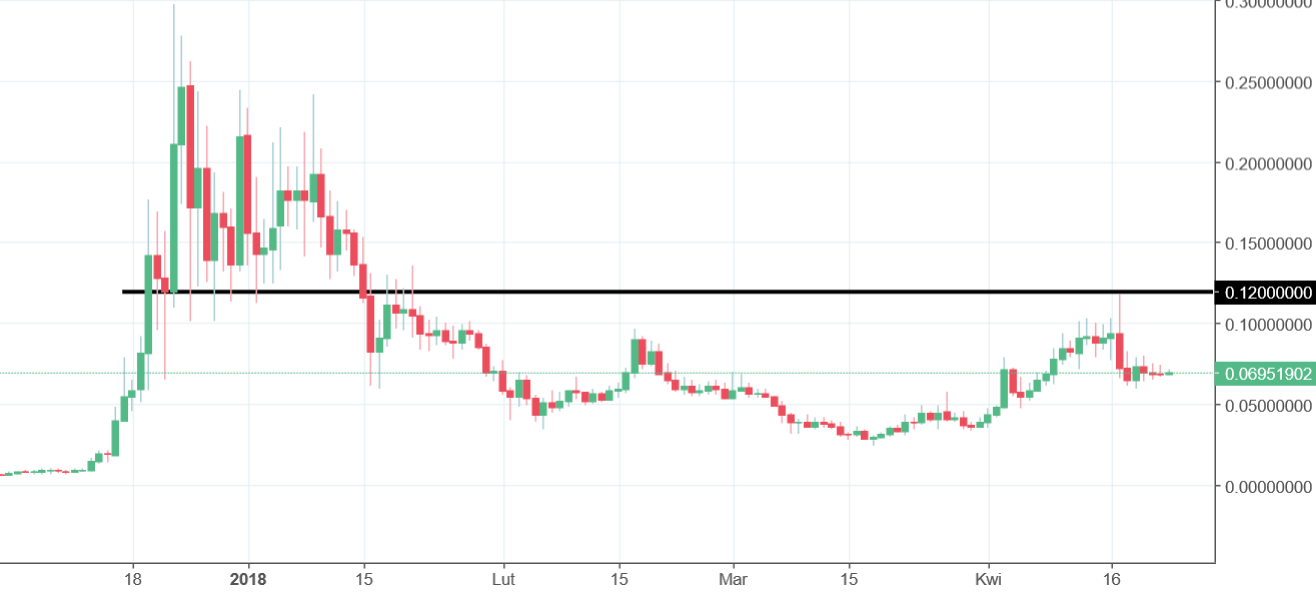 Back in that day, we were trading around the 0.08 USD. Few days later, the price spiked higher and reach the 0.12 USD! Almost… we were on the 0.118 but the market is not a pharmacy so we can assume that the target was reached. After that, the price reversed sharply and actually cancelled the whole bullish sentiment. The reversal that we experienced on the 17th of April wiped out whole demand for this crypto. The sentiment is back again into a negative territory and we have more chances for a further drop.