Good morning crypto traders. I hope You all read our analysis of the Verge that we posted on the Friday, 6th of April. Not only because our view was spot on (cause you can really get used to that) but because the XVG was one of the very few altcoins that had a legitimate buy signal present on the chart.
Let's do a quick recap. Back on Friday, the price of the Verge was around 0.053 and in our forecast we wrote:
"Anyway, we have to be fair with the Price Action principles and we have to say that as long as price stays above the 0.05, the sentiment is positive and one can think about buying. "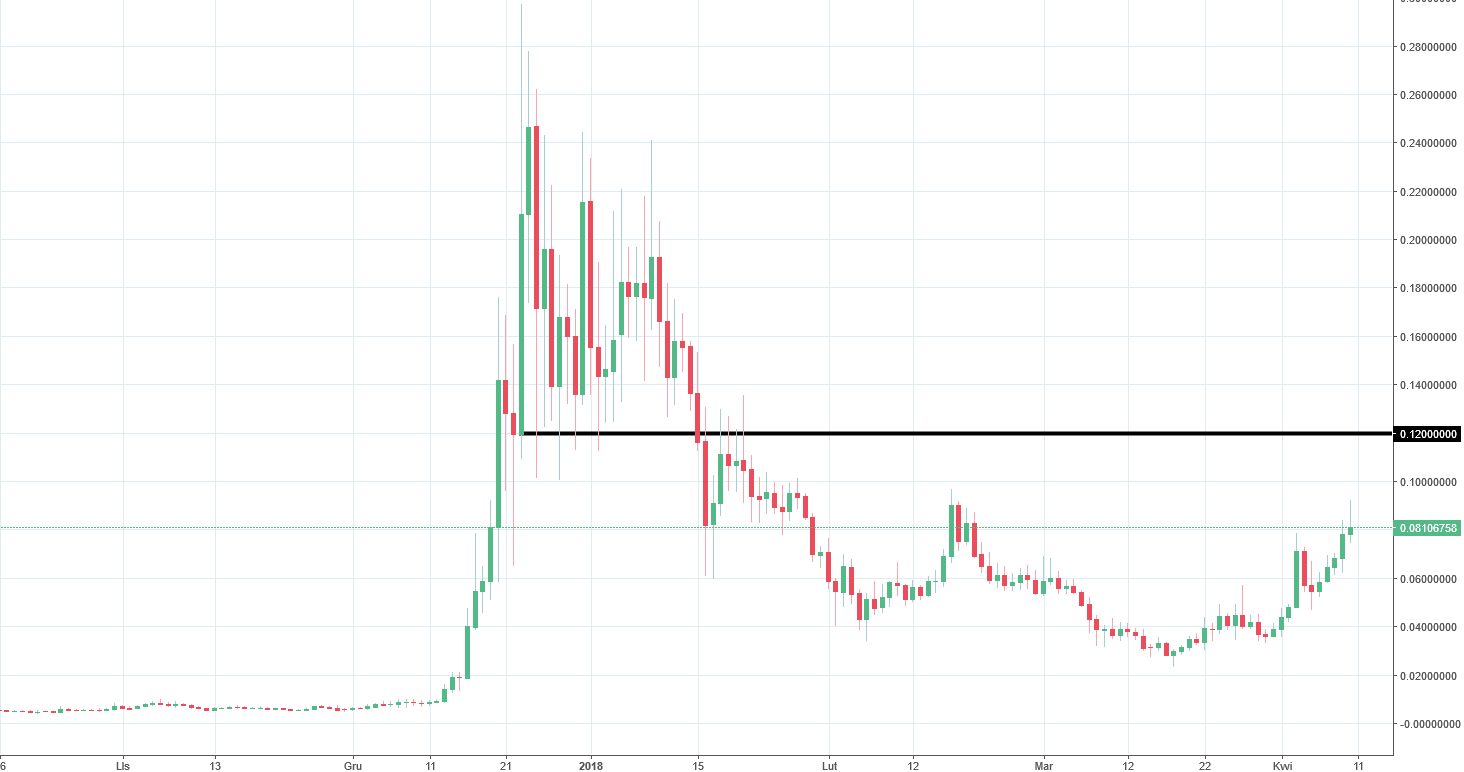 The current price is now around the 0.083 USD and on Tuesday we are gaining 8%. Last five trading days were positive and this allows the XVG to climb higher and higher on the global list of the altcoins considering the market cap.
The sentiment remains positive, the price started to make higher highs and lows, which is a clear sign of a healthy up trend. The potential target is the 0.12 USD (black line) and the chances that we will get there are very high. There is only one problem – the global sentiment towards the cryptocurrencies. With other altcoins falling down it will be more difficult to find the demand for this particular one.