Today we will also analyse Verge. Interestingly, this crypto is one of the very few that has a bullish potential. So far, there is no buy signal whatsoever but we can see a spark of the optimism in the current price movements. Normally, that should be rather ignored but with the current negative situation on the cryptomarket, that suddenly becomes a very interesting occasion.
XVG is having a bullish Inverse Head and Shoulders pattern (yellow rectangles). The pattern is active as the price already broke the neckline (green), which in the same time is a mid-term down trendline. What is more, we also broke the short-term horizontal resistance on the 0.05 (blue) and currently we are using it as a support. From this, you can see that everything should be awesome, so why we are not convinced? The reason is that this Inverse Head and Shoulders formation is not very technical. The right shoulder is very small and let's just say that the overall shape of this pattern is far from that one from the textbooks.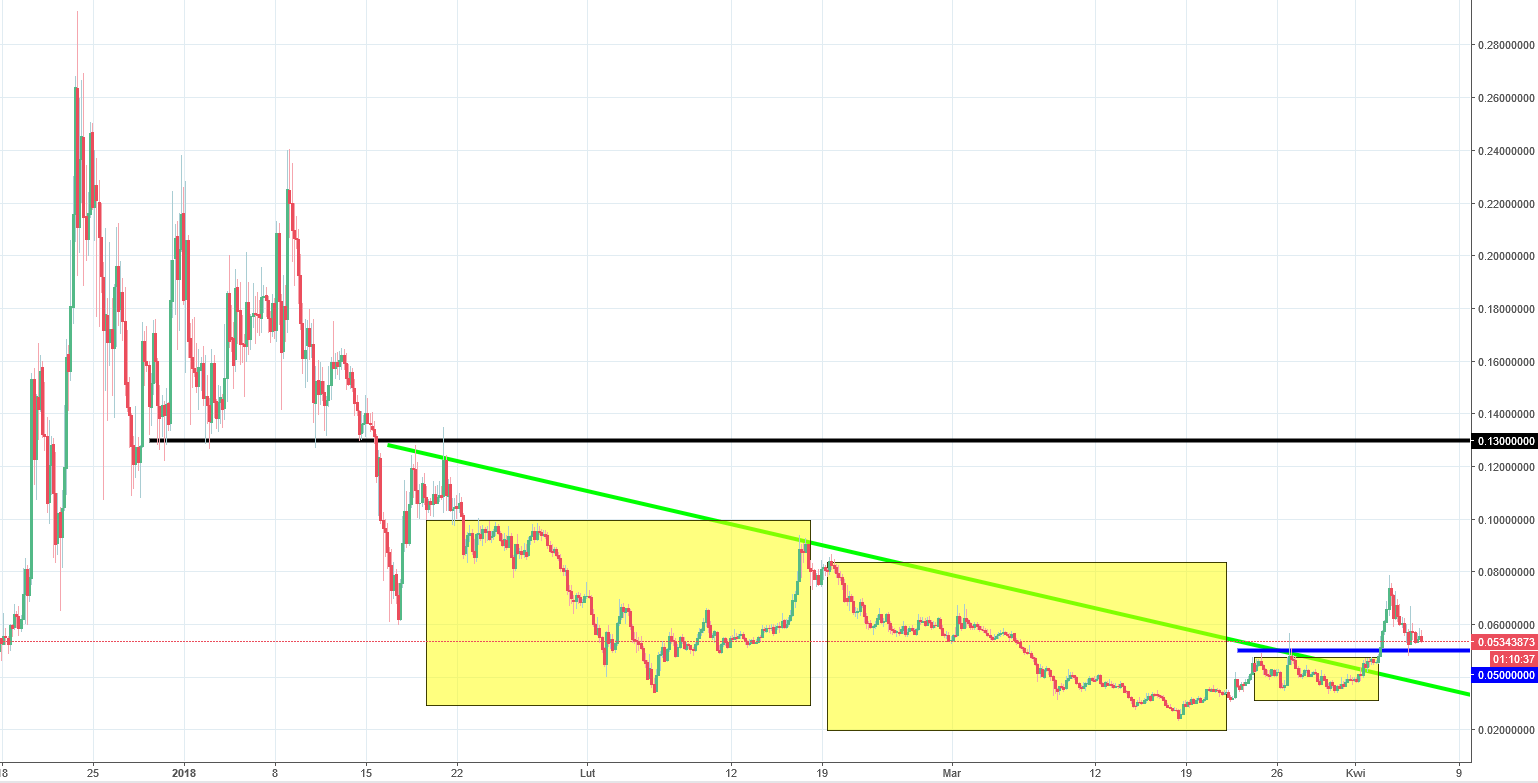 Anyway, we have to be fair with the Price Action principles and we have to say that as long as price stays above the 0.05, the sentiment is positive and one can think about buying. The breakout of the blue support will deny this approach and will be an invitation to go short, as on any other altcoin.