First analysis on Thursday is Zcash, which today is almost 8%. Does that upswing change anything? Was that optimism expected? For the last time, we analysed the Zcash on the 17th of July and we were seeing a potential for a bullish correction but only one condition:
"Currently, the price is trying to create the double bottom formation but for the proper buy signal, we need to see the breakout of the green area first. "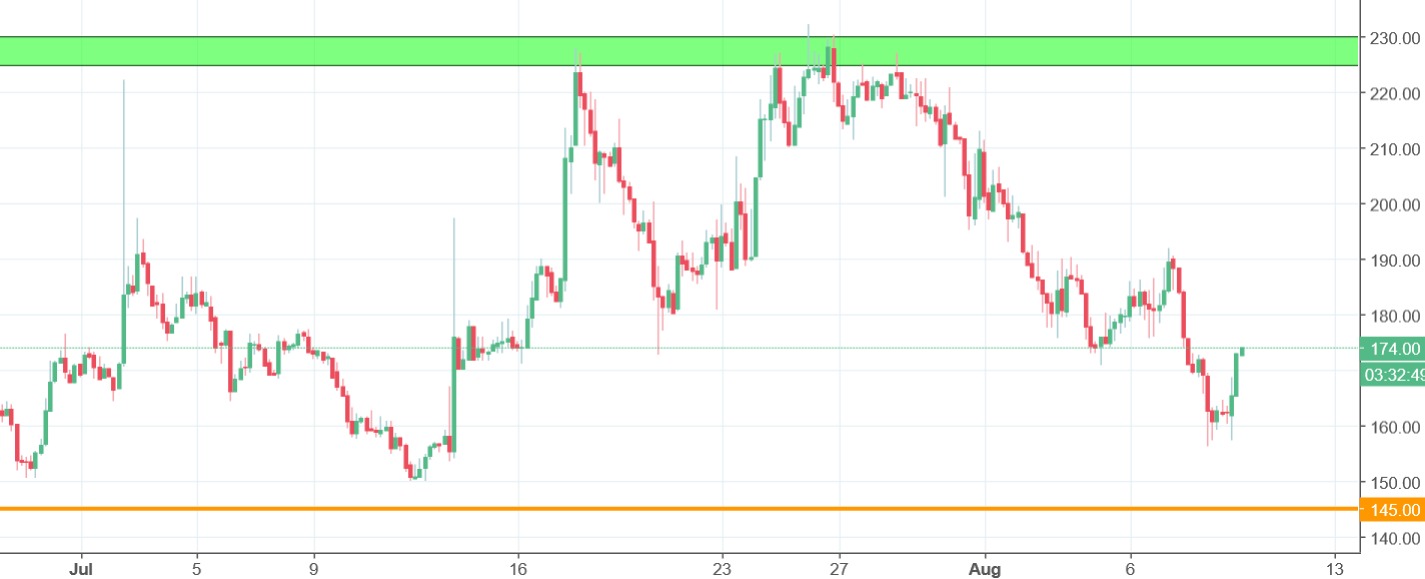 As You can see, buyers made few attempts to break this resistance but failed every time. Old Price Action saying, says that if the price does not want to go up, it will probably go down and this is the current scenario for the Zcash. Today's upswing does not change anything. We can consider it only as a dead cat's bounce. We did not break any major resistances and we are actually far to do that. The sentiment here stays negative and we should be soon aiming the orange support.