Next instrument on Wednesday is Zcash, which was mentioned by us already on the 12th of June. We were under the influence of the giant head and shoulders pattern and our outlook on this coin was negative:
"The price created a head and shoulders pattern (yellow rectangles), which promotes a huge drop. The first target for this is the horizontal support on the 135 USD (orange). Chances that we will get there are very high. "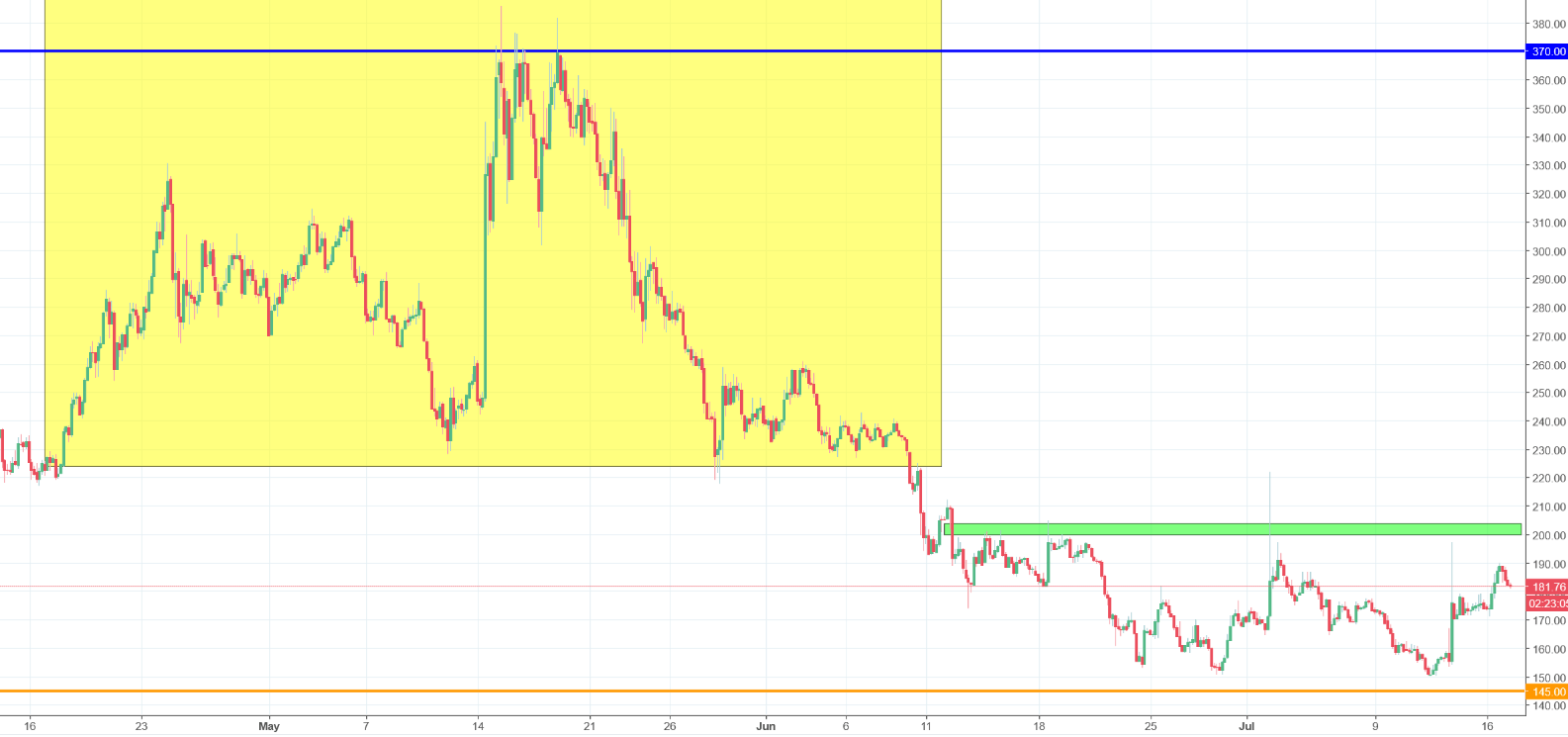 What is interesting, the right shoulder of the big formation was in the same time a much smaller H&S pattern. When the previous analysis was written, the price was around the 190 USD, after several days, we were already on the 150 USD. That is were the Zcash draw a support, 135 USD was not reached. When we check the big picture here, that is not a big difference though, price had to go down and it did.
What is going to happen now?
Currently, the price is trying to create the double bottom formation but for the proper buy signal, we need to see the breakout of the green area first.