Bitcoin (BTC) is synonymous with cryptocurrency that some people think it is the only virtual currency that exists in the world.But there exist numerous Bitcoin alternatives, though most of them are little-known partly because they are newcomers to the cryptocurrency market.
The reason you would be interested in learning about Bitcoin alternatives, including the funniest cryptocurrencies, is that most of them are cheaper and provide a low entry point into altcoin trading for investor new to the world of virtual currencies.
Here is your opportunity to discover not just the funniest cryptocurrencies, but also what they are worth relative to Bitcoin itself and the dollar.
Darkcoin (DARK)
Darkcoin (DARK) is Bitcoin with an added dose of mystery. Unlike Bitcoin where transaction records can be accessed because the deals are carried out in a ledger, Darkcoin covers its tracks. It has a decentralized master code system that makes transactions in the network untraceable. Darkcoin was founded in 2014 and has gained a moderate early amount of success given that it still has a long way to catch up with the Bitcoin and other leading altcoins.
While BTC/USD pair is trading close to $ 685.62, DARK/USD is trading at $0.000670 and DARK/BTC is trading at 0.00000102 BTC.
Primecoin (XPM)
Primecoin is a cryptocurrency based on a different mining system than hashing method used by the majority altcoins. Mining of Primecoin involves finding special prime numbers and that makes its mining easy and more secure. That could explain why Primecoin has had an early success. XPM/USD is trading at $0.059332 and XPM/BTC is trading at 0.00008626 BTC.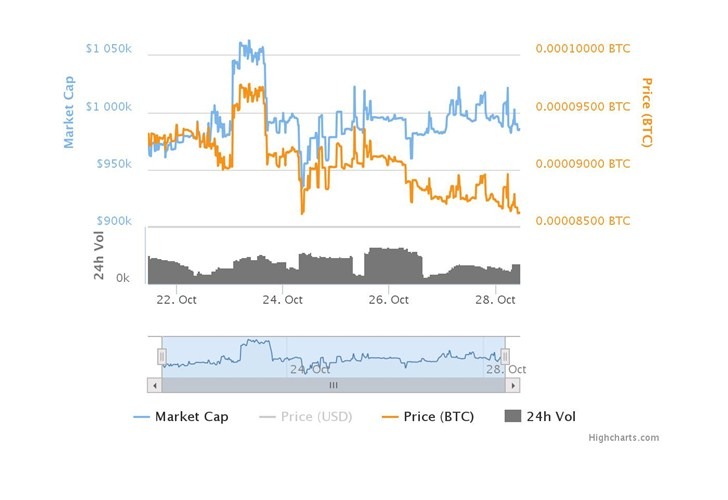 QuarkCoin (QRK)
QuarkCoin is another altcoin that claims high transaction security. While most cryptocurrencies use six hashing methods in the mining process, Quark throws in a few extra ones so that it uses nine hashing process. This explains why Quark appeals to many security-conscious cryptocurrency traders. Quark was founded in 2013 and has a market cap of slightly more than $1 million.
QRK/USD is trading at $0.004270, while QRK/BTC is trading at 0.00000621 BTC.
Novacoin (NVC)
Novacoin bears some semblance with another altcoin known as PeerCoin (PPC) as both use POW/POS hybrid system. The cryptocurrency also has an element of another successful altcoin known as Litecoin (LTC) as the two use crypt hashing method for POW system. One of the interesting things about Novacoin is that it has a maximum supply of 2 billion units, though the supply now is only about 1.5 million units. It will be interesting to see how long it takes Novacoin to reach that maximum level. Novacoin was founded in 2013 and it is showing early success. NVC/USD is trading at $0.441961, while NVC/BTC is trading at 0.00064256 BTC.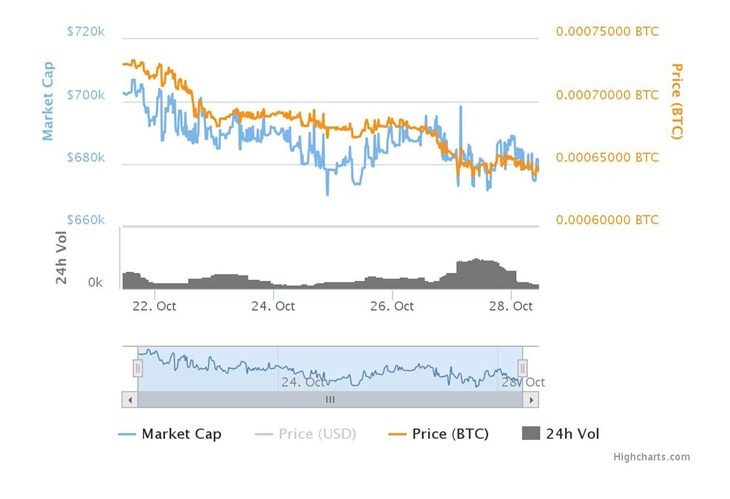 Feathercoin (FTC)
Feathercoin is also an altcoin trying to gain success by touting its security profile. It uses what is called Advanced Checkpointing, which security measures designed to protect a blockchain from 51% attack. Feathercoin borrows heavily from Litecoin (LTC), but it distinguishes itself by being more difficult to mine. Introduced in 2013, Feathercoin has a supply of about 140 million units.
FTC/USD is trading at $0.008901, while FTC/BTC is trading at 0.00001294 BTC.
Though Bitcoin remains the dominant cryptocurrency, many alternatives are emerging quickly as people seek investment opportunities outside traditional forex, equity, bonds and commodities investments. Rapidly expanding middle-class in developing economies, growing awareness of alternative investment opportunities and turbulence in the global economy are some of the factors fueling interested in investment products such as altcoins.