The growing awareness and adoption of Bitcoin (BTC), the most famous virtual currency, has helped lift many boats in the cryptocurrency sea. Juniper Research predicts Bitcoin transactions alone will reach $92 billion in 2017, suggesting triple growth from the levels of transactions in 2015.
Economic turbulence in the Eurozone and Asia, especially China and Japan, and U.S. presidential election are some of the factors experts say will weigh on the strength and volumes many currencies, including cryptocurrencies.
Hot offer!
Before we begin telling you more about the various cryptocurrencies and their predicted growth for the year 2017, we would like to make you aware of one smart way to invest into cryptocurrencies.
No need to bother with storing your bitcoins. No need to look for a legitimate exchange.
Invest in Cryptocurrency Copyfund with eToro today.
Some of the cryptocurrencies other than Bitcoin worth watching in 2017 are:
Litecoin (LTC): Market cap of $187.5 million
Litecoin was created in 2011. If Bitcoin is the gold of virtual currency, then Litecoin is considered the silver. The price of LTC/USD is about $3.90, while LTC/BTC is 0.00595908 BTC. The virtual currency claims that it has a faster processing speed than Bitcoin.
It has been a volatile year for Litecoin. With the economic uncertainties in view, some analysts predict Litecoin could gain ground in 2017, possibly rising to $10.
Litecoin has a market cap of $187.5 million. Slightly over 48 million units of Litecoin are available and its supply is capped at 84 million.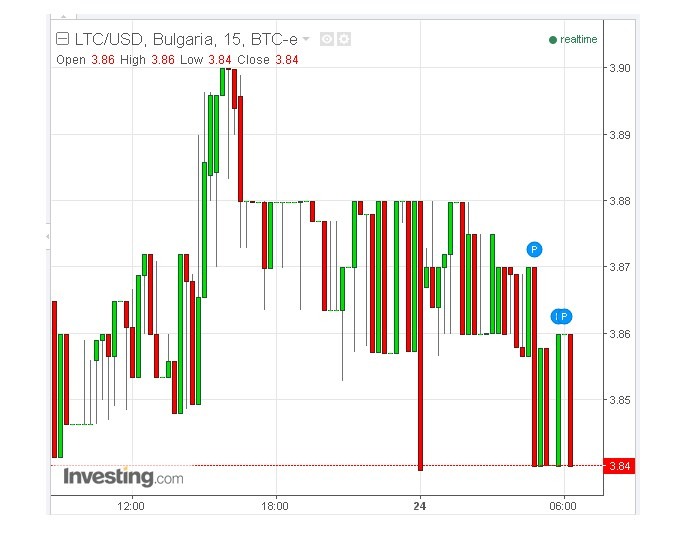 Peercoin (PPC): Market cap of $6.7 million
Peercoin has struggled to maintain its value in a year that has been largely turbulent for cryptocurrencies. PPC/USD is trading at about $0.285761, while PPC/BTC is trading at about 0.00043752 BTC.
Peercoin was founded in 2012 and it claims to require less energy to produce compared to Bitcoin and other virtual currencies. Further, Peercoin says its mining is environmentally sustainable. Peercoin, which has a market cap of $6.74 million, says its virtual currency is deliberately designed to have a 1% inflation rate. About 24 million units of Peercoin are available.
Dogecoin (DOGE): Market cap of $23 million
Though Dogecoin (DOGE) has struggled against BTC and USD, it is one of the most talked-about cryptocurrencies. DOGE/USD $0.000220, while DOGE/BTC is moving at 0.00000034 BTC. Dogecoin was created in 2013 and has a market cap of $23.4 million. About 106.6 billion units of Dogecoin are in circulation.
Ripple (XRP): Google Venture among the investors
Ripple has had a fairly friendly year in 2016, though it is off its peak price. XRP/USD is trading at $0.009244, while XRP/BTC is trading at 0.00001416 BTC. Unlike Bitcoin, Ripple doesn't involve production by mining. Instead, the cryptocurrency is designed as a payment network. The Ripple network accommodates other virtual currencies and also supports automated currency trades.
Ripple is one of the virtual currencies that have benefited from venture capital investors' growing interest in cryptocurrencies. Google Ventures (GV) is among the investors in Ripple.
More than 35 billion units of Ripple are available, with the supply capped at 100 billion. Ripple has a market cap of more than $328 million.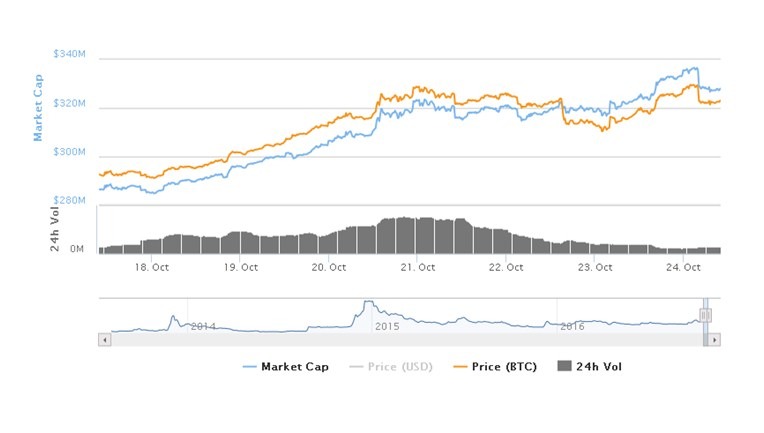 If central banks in Europe and Asia maintain their loose monetary policies in 2017, demand for cryptocurrencies is likely to remain strong as traders have access to easy money. Growing investor appetite for the fintech and cryptocurrency startups is another reason some analysts see a possible lift in the prices of various virtual currencies led by Bitcoin.
Want to start? Invest in Cryptocurrency Copyfund with eToro today.