BitCapitals Review – Can you trust it?

BitCapitals Forex Broker platform was created back in 2017. Since then, the company is providing customers with different services including CFD trading. However, the most important part while dealing with such platforms is a license, as it can be the indicator of whether the site can be trustworthy or not. While visiting their main webpage, there is no information about any kind of license, meaning that the company is unregulated and can be considered risky to traders.
When it comes to leverage, the rate goes to 1:400, which can be considered high compared to the market's average. It is not a secret that high leverage increases the risks for traders and can easily cause you significant losses. The spreads of BitCapitals are not also very attractive, for instance, the owners of the Bronze account have 2.8 pips on the EUR/USD pair. This is not attractive at all as compared to the industry's average, it's a lot higher. The good news is that BitCapitals forex broker has MT4 on their website which is a good sign. The minimum deposit requirement is also very high and goes up to $250. The broker claims to have generous bonuses which give you the ability to easily double your investments.
Account types available on the platform are Bronze, Silver, Gold, and Platinum – demo account option is also offered. As for asset types, you can trade over 200 different assets including cryptocurrencies. In this BitCapitals review, we will take a look at important trading features of the platform.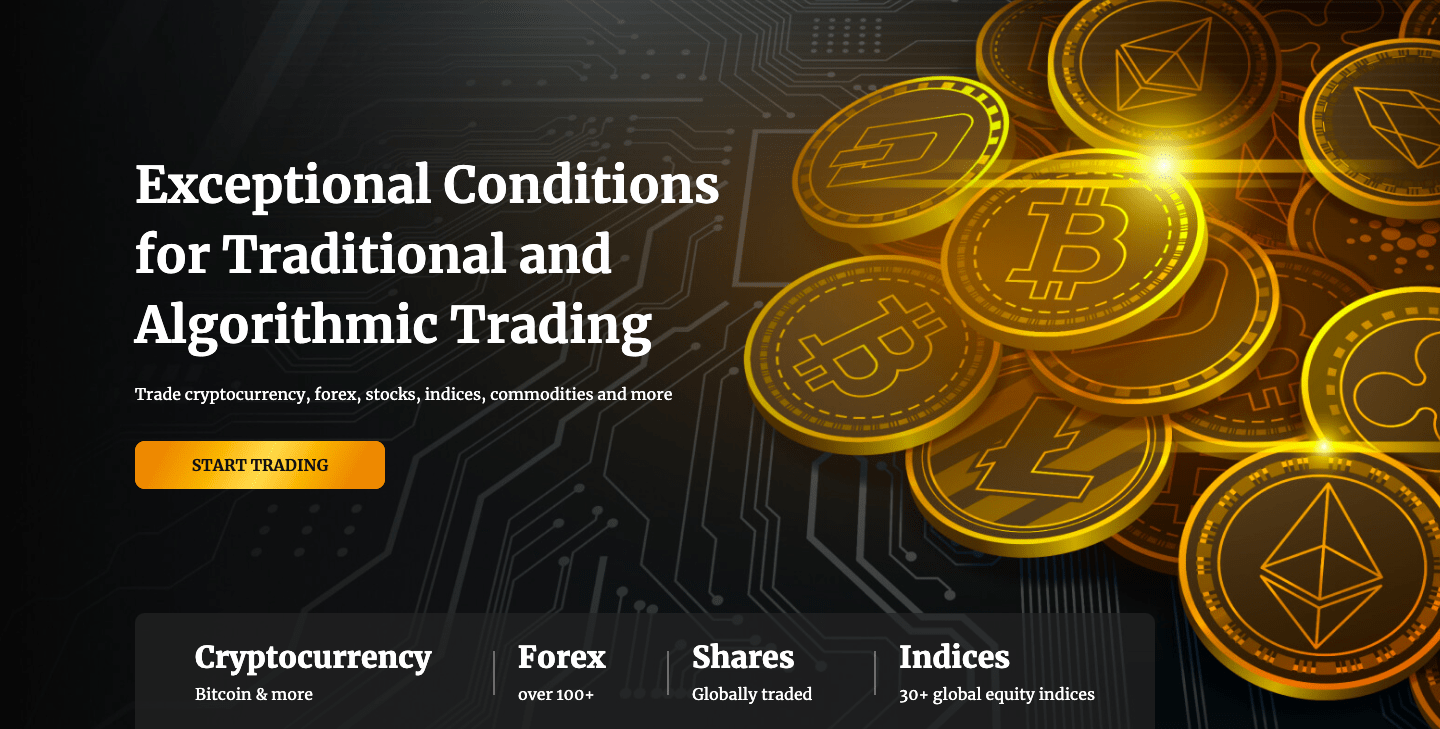 Is BitCapitals Legit?
We wouldn't say so. As we already mentioned, the website does not offer any information about licenses. The company itself is owned by Share Oracle LTD, which is based offshore and the issue is that they are not regulated anywhere, which means that if they decide to steal your money, you will not be able to do anything about it. The website may claim that they are trustworthy, but without a legit forex license, you have no reason to believe them. Not having a license is the main reason why the majority of BitCapitals reviews are negative.
BitCapitals review – Trading Features
Now we will be taking a look at BitCapitals' trading features to determine whether or not this "experienced" brokerage is a good fir for you.
Spreads
As we already mentioned, the trading features of this platform are very far from the industry's standard. For instance, the standard for spreads is 1 pip, while the website for the lowest account – Bronze, offers 2.8pips for the EUR/USD. This is another reason why it's recommended to avoid trading on BitCapitals.
Leverage
Another important feature is leverage, which varies for different types of accounts. The minimum leverage of 1:100 is offered if you are using the Bronze account, but for Platinum, it can go as high as 1:400. From our experience, brokers with such high leverage are usually scammers, and trusting them with your money might involve important risks.
Account types
In total, it is possible to have four different accounts on BitCapitals, including Bronze, where you have to invest a minimum of $250 and can get a personal account manager. The silver account requires a $2000 investment and in addition, users can have access to expert advisors. There are also Gold and Platinum accounts and the minimum requirements for them are $10000 and $50000.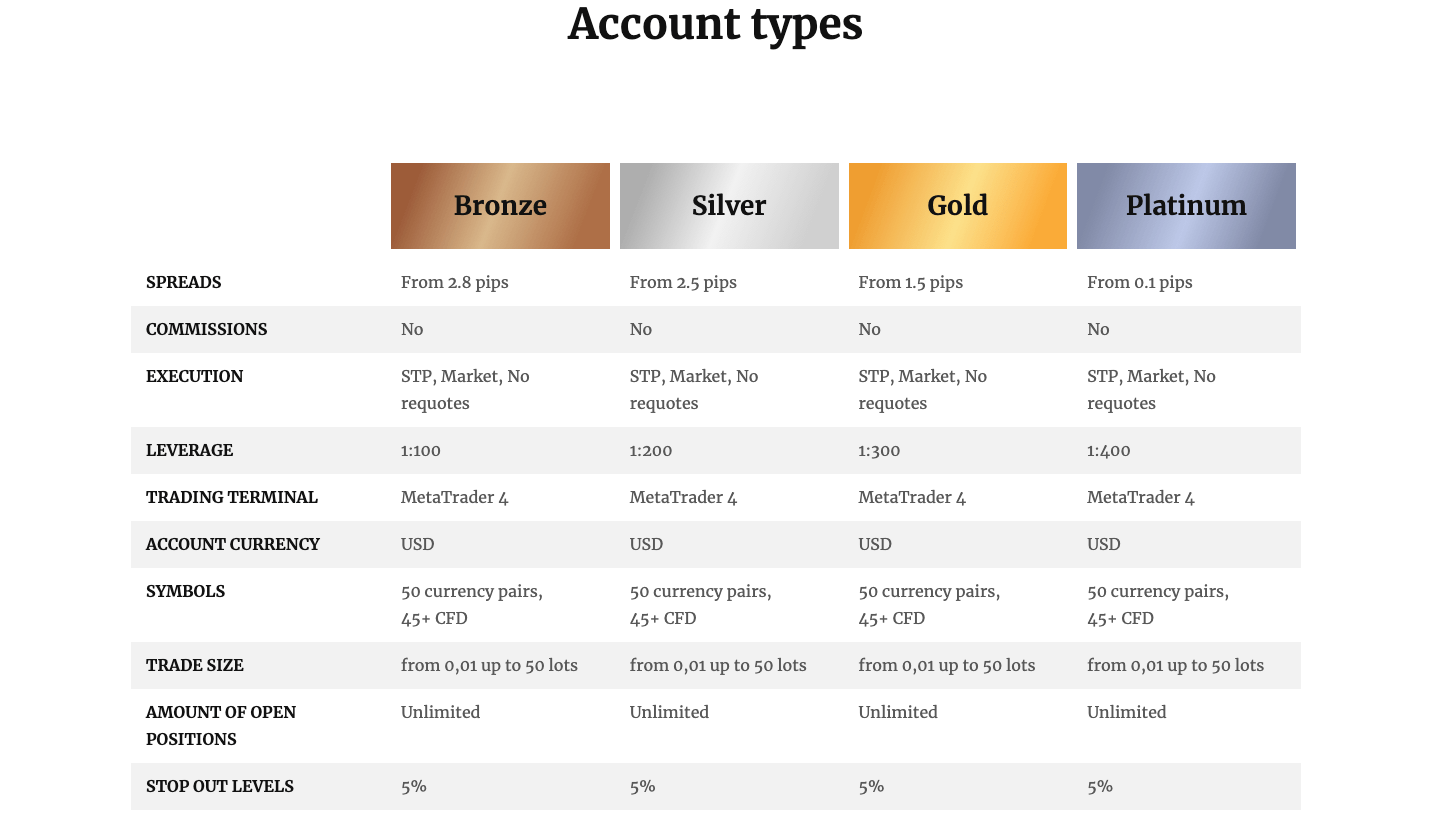 Bonuses
We couldn't find anything about bonuses and promotions on BitCapitals' main website, which makes us believe that they don't have any. Having bonuses is an unspoken rule for the industry, as it helps platforms to attract new customers and give them something valuable in exchange. Seems like BitCapitals FX brokerage did not even try to hide the fact that their service is quite poor compared to other reputable brands in the industry.
All in all, with all these features mentioned above, we think it is quite clear that they don't really correlate with industry-standard compared to other brokers available in this field.
BitCapitals Forex Broker – Final Verdict
BitCapitals is an unlicensed broker that is based in an offshore location and does not really give you the ability to have trustworthy and safe transactions. Offshore areas usually tend to become home to forex scam companies, and we do not have the reason to believe that this is not the same for BitCapitals. The platform might have some good features such as MetaTrader 4, but this alone is not enough for customers to trust it. Minimum deposit requirements are also something that is quite excessive and makes the platform unattractive in the eyes of the majority of traders.