Brokereo Review – Should You Trust This Broker?

Even though trading Forex is one of the most lucrative forms of financial exchange in the industry, there are a lot of risks lurking underneath the surface. Among market fluctuations, high volatility, and ineffective decisions, one of such risks includes getting entangled with a scam broker, whose only goal is to steal your funds.
In the following review of Brokereo Forex broker, our team of expert reviewers will try to discover every major or minor aspect of this service provider. And by the end of it, you'll have your answer as to whether it's worth trading with it or not.
In the initial overview, we have found that Brokereo is a Cyprus-based brokerage with sound regulation and sophisticated fund protection mechanisms. On top of that, the broker offers you a bunch of lucrative trading terms and conditions, as well as convenient commission levels and whatnot.
Once again, make sure to read this review until the end to get an in-depth answer to all of your questions.
Discover Brokereo's background and regulation
Now, the very first entry in the following review is supposed to be Brokereo's background as a company, as well as its regulatory materials that ensure the best possible service for traders.
As our reviewers have discovered during this Brokereo review, the company was founded in Cyprus, with the headquarters located at Pavlou Nirvana No 4, ALPHA TOWER, Office N 13, 3021 Limassol, Cyprus.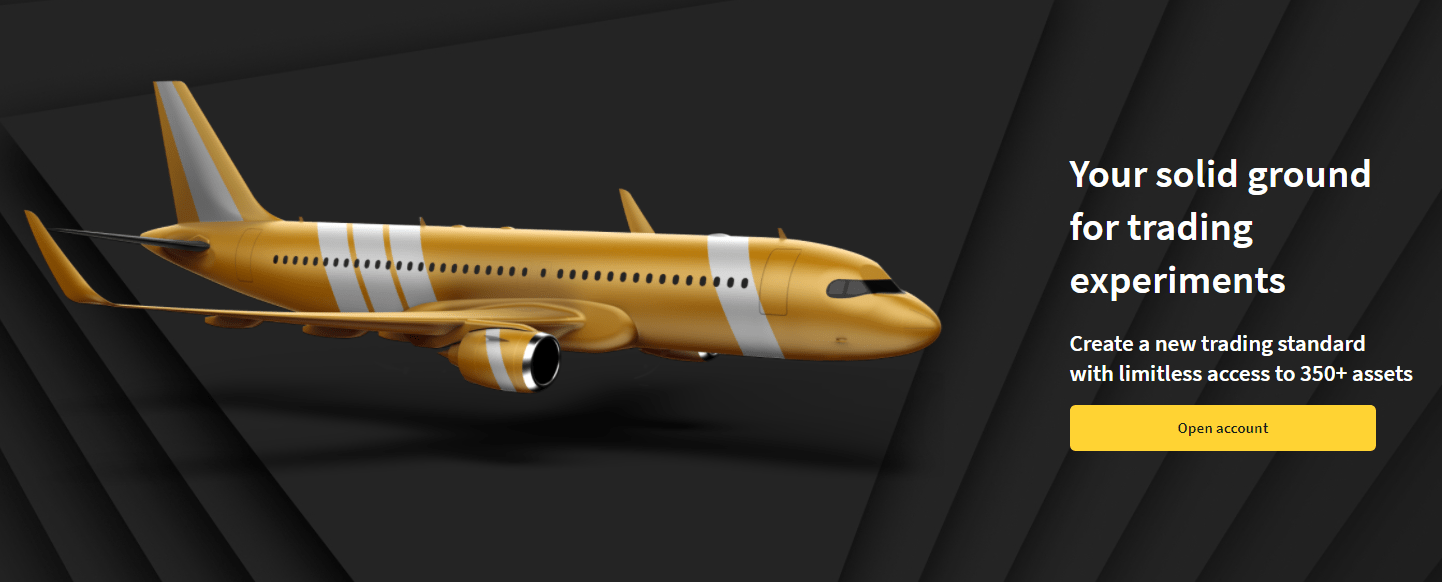 One of the key implications of being a Cyprus-based broker is that Brokereo is obligated to follow a bunch of financial rules and guidelines imposed by the European Union. As of today, the two frameworks that are responsible for the highest quality service across the entire EU are the MiFID and ESMA.
But that's not all: Brokereo also boasts a very solid and trustworthy license from the Cyprus Securities and Exchange Commission (CySEC). The CySEC license is one of the most widespread Tier-1 Forex licenses you can get right now, yet its popularity doesn't mean that it's easy to attain. Brokers like Brokereo have to go through burdensome background checks and fulfill tons of burdensome compliance directives to finally get this license.
Among these directives, there's the obligation to offer multiple fund protection mechanisms to the clients. And as our Brokereo broker review indicates, there are quite a few similar mechanisms present on the platform:
Negative balance protection
Account segregation
Customer compensation fund
What these mechanisms do is they make sure your deposits and generated profits stay untouched during various financial hardships, which can occur at any time in the market.
In short, Brokereo already proves to be a trustworthy broker with a sturdy regulatory platform.
Which accounts can you get with Brokereo?
When it comes to getting started with Brokereo, i.e. creating a retail or Professional account with it, there's not a lot of burdensome steps you need to go through. In just five minutes, you can easily set up a fully-functional account that will keep serving you without any complication.
As for the accounts themselves, our team found three retail accounts available on the website. These include:
Silver – 250 USD min. deposit; 0.07 pips for spreads; up to 1:30 leverage.
Gold – 250 USD min. deposit; 0.05 pips for spreads; up to 1:400/500 leverage.
Platinum – 250 USD min. deposit; 0.03 pips for spreads; up to 1:400/500 leverage.
Along with these retail accounts, the following review of Brokereo Forex broker also revealed a Professional account that you can sign up for. And while there are certainly more high-end trading features with this account, you need to keep in mind that the requirements are also quite elite: 500,000 USD on your trading portfolio and at least a year of experience in finances closely describes the level of exclusivity the Professional account has at Brokereo.
In addition to that, there's also the ability to convert the above-mentioned accounts into Islamic accounts, which eliminates overnight swaps for those traders whose religion prohibits interest rates. Plus, you can also go for a demo account to trade all available financial instruments virtually and hone your trading skills.
Commission levels at Brokereo
One of the fundamental elements of financial trading with a broker is commission charges. Just like any company, a financial brokerage also requires funds to sustain the business and keep offering the products/services it offers.
With that being said, our Brokereo review shows that there aren't an awful lot of commissions this broker charges. Not only that, but even the existing fees are quite low and affordable.

Trading fees
First things first, let's talk about trading fees. Our reviewers have found out that Brokereo has completely eliminated the instrument fees, as well as account-maintenance commissions. The only significant trading fee you need to account for is the bid/ask spread. And even that is reduced to an insignificant level: the minimum spread for currencies goes as low as 0.03 pips, which is a great offering for any Forex trader out there.
Another commission type that you'll be subjected to if you keep the positions open for longer than a day is a rollover swap. Although, even swaps at Brokereo are getting quite significant discounts: 25% for the Gold account and 50% for the Platinum account.
Non-trading fees
When it comes to non-trading fees, our Brokereo broker review indicates that you're not required to pay pretty much anything. There are no deposit and withdrawal fees, meaning you're getting exactly the same amount as you've originally deposited/withdrawn. And even though there's an inactivity fee, you can easily avoid it by deactivating your account the moment you give up trading.
Brokereo's products and their features
Coming up, the next important discussion point of our review is Brokereo's financial instruments and the features they're accompanied with.
As we have discovered, there are well over 350 separate instruments available for you to trade at any time you want. These instruments include:
Forex pairs
Cryptocurrencies
Commodities
Shares
Indices
Metals
Such an abundance of tradable instruments means that you can easily diversify your financial portfolio without going to other brokers. And if you're asking why portfolio diversification is important, just check out any risk management guide and you'll see that this is one of the best techniques to safeguard your account from devastating losses.
But that's the only advantage we found during our review of Brokereo Forex broker. As we have already pointed this out, there are no instrument-related fees for trading with Brokereo, which is a huge advantage for the broker. On top of that, Brokereo also ramps up its leverage offering quite a bit. The maximum leverage you can get here is 1:500, which means you can really take your trading game to the next level with this broker.
And, on top of all that, Brokereo also features a bunch of order execution modes, let alone ultra-fast execution speeds. All in all, Brokereo is a great package of lucrative trading terms and conditions, as well as safety features and mechanisms that you can trust.
Which trading platforms are available at Brokereo?
When it comes to actually trading with Brokereo, there are a couple of complex trading platforms that you can use: WebTrader and Mobile Trader. Both of these platforms are full of sophisticated tools and features, and they work in tandem to take your trading game to the next level.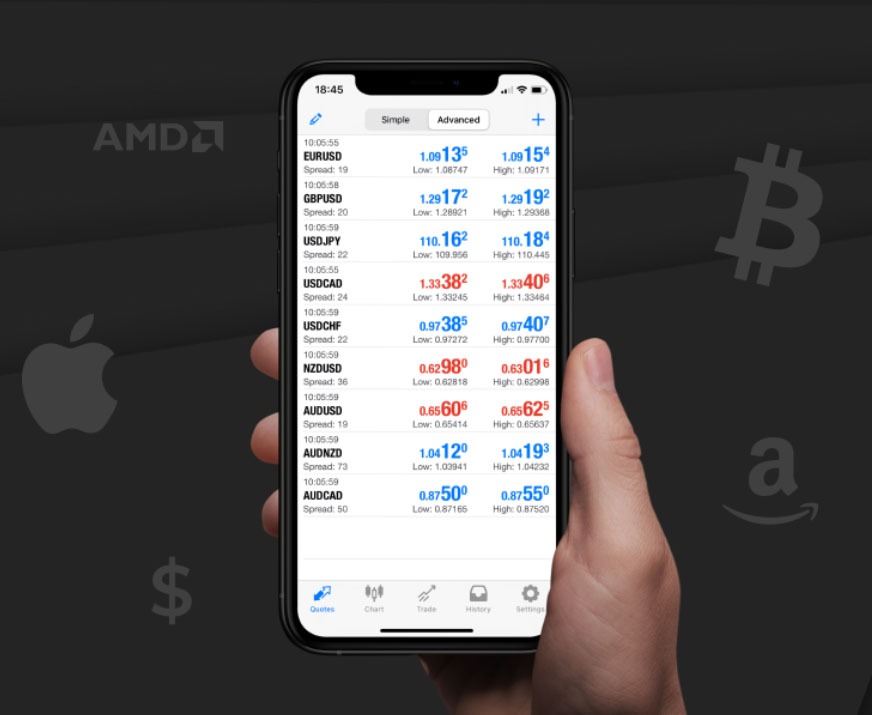 Here are the platforms and their specs found during our Brokereo review:
WebTrader – WebTrader at Brokereo is a browser-based version of MetaTrader 4. And you know what that means, right? You're getting one of the best trading platforms with top-notch functionalities. For instance, with Brokereo's WebTrader, you can use dozens of different execution modes, as well as 30+ technical indicators and the ability to customize your positions right within the trade.
Mobile Trader – The same sophistication can be witnessed in Mobile Trader. It's an MT4 prototype created for iOS and Android platforms, and it comes with all the same indicators, execution modes, and whatnot. So, if you're on the go and don't want to miss out on a lucrative opportunity, you can definitely use Brokereo's Mobile Trader to just about any instrument available at the broker.
How can you make deposits and withdrawals at Brokereo?
Are you convinced enough to start trading with Brokereo? Great, because you're getting some of the best trading features with this broker.
And when it comes to funding your account and withdrawing deposits, our Brokereo broker review shows that you can use a bunch of different payment methods with pretty beneficial conditions.
As our expert reviewers have found out, Brokereo allows you to perform deposits and withdrawals using credit cards (Visa, Mastercard, Maestro), bank wire, Neteller, Skrill, and many more e-wallets. And it's not just the abundance of payment methods that's impressive about this broker; it also facilitates ultra-fast transaction speeds and has no commissions for deposits or withdrawals.
Plus, there's the top-notch SSL protection to safeguard your deposits and withdrawals from fraudsters/hackers. So, once again does Brokereo demonstrate its sophistication in this field.
Improving trading education at Brokereo
Now, while lucrative trading terms and conditions, as well as safe executions, are core elements of a trading platform, there are more things that also need to be considered here. For instance, a properly-regulated broker is obligated by its regulator to provide educational materials to the clients.
As our review of Brokereo Forex broker shows, there's quite an extensive educational section available at the broker's website. It includes a bunch of materials that provide you with in-depth information about how various trading markets, as well as platforms, work.
These are the exact educational materials our team found during the review:
Videos on Demand
eBooks
Online courses
Tutorials
What's great about these materials is that they're not unbearably big or uninteresting; they convey information without boring you off. And by the end of it, you'll find yourself with more knowledge about how to take your trading game to the next level.
On top of that, Brokereo allows you to access these materials without any payment or whatnot. Whether you're its customer or not, regardless of your financial commitments to the platform, you're free to pick any material at any time and hone your trading knowledge. And it goes without saying that the educational section at Brokereo is available on mobile as well.
How to contact the broker?
Contacting the broker's customer support team is yet another important element of the online trading experience. During our Brokereo review showed us, there are at least three different methods you can communicate with the support, namely:
Phone call: +448000318430
Email support: support@Brokereo.com
Live chat support on the website
One similarity between all of these communication methods is that all of them provide you with the most in-depth and informative responses at all times. However, there is a noticeable difference between the response times between them. For instance, the most prompt answers you're going to get with live chat or phone call, whereas email support does take some time, although it's not as slow as other brokers' customer support services.
Are your funds safe with Brokereo? A final rundown
Finding the right broker is an important task you should overlook. Depending on how trustworthy and reliable your broker is, it can make the world of difference to your trading outcome: it'll either increase your profits or rob you even of your existing funds.
That's what we set out to find out with this Brokereo broker review. As our team has found out, Brokereo is a Cyprus-based Forex broker that operates in a vast array of other markets as well, including commodities, indices, and even cryptocurrencies.
The broker has a license from the Cyprus Securities and Exchange Commission (CySEC), which ensures that you're getting the best service from it. Coupled with that, there are three different fund protection mechanisms with the same goal as the CySEC license.
As for the actual trading terms and conditions, you can trade well over 350 instruments with ultra-low spreads and high leverage rates. Plus, Brokereo features a couple of very sophisticated trading platforms, which, once again, help you maximize the trading profitability in the market.
In conclusion, it's safe to say that Brokereo is a trustworthy and credible brokerage and the one that you can safely entrust your funds.