FortFS Review

More often than not, Forex traders lose their money not because they don't understand what the market is all about but because they signed up with unscrupulous Forex brokers. A credible broker will take their time to build a flawless website, invest in efficient trading platforms and acquire trading licenses from the right authorities. In this FortFS review, we look at different aspects of the firm which might help you understand it better.

The FortFS Forex broker
According to the official website of the Forex broker, The name of the business is Fort Financial Services Limited and is registered in Belize. The registration number of the company is 126.489. Its address is 2118 Guava Street, Belama Phase1, P.o Box 1920 Belize City. It is also worth noting that ERA Today Ltd is another company registered in Cyprus and which has entered into a partnership with FortFS to help in the processing of payments.
Fort Financial Services Ltd is licensed by the International Financial Services Commission (IFSC) of Belize and the license number is IFSC/60/256/TS/17. There are several things that are obvious after the above information which can be obtained from the official website of the broker. IFSC of Belize is not among the renowned financial regulatory bodies of the world. The other thing to remember is that Belize is a tax haven. By extension, this means that there is a risk that when you deposit money with the broker it can vanish leaving you with no recourse. As for the ERA Today company which serves as a processing company, one should make no mistake to view it as a CySEC registered company. If anything, you should be very suspicious of the firm because it might be used by FortFS to swindle traders money.

Trading at FortFS
In our FortFS scam review, we look at the different platforms offered by the broker and the kind of service you should expect from the firm. The broker offers CFDs, derivatives, stocks, currency pairs and indices as instruments to trade in. There are four different types of accounts, namely; Newbie, Fort, Flex, and pro. With a Newbie account, you get a refund of 10% for losses made. The maximum leverage is 1:1000 which is ridiculously high. Clients with small accounts and are aggressive end up grabbing the high leverage feature and they end up losing not only what they traded but everything in their accounts. FortFS bonus is between 10 and 50% for all initial deposits.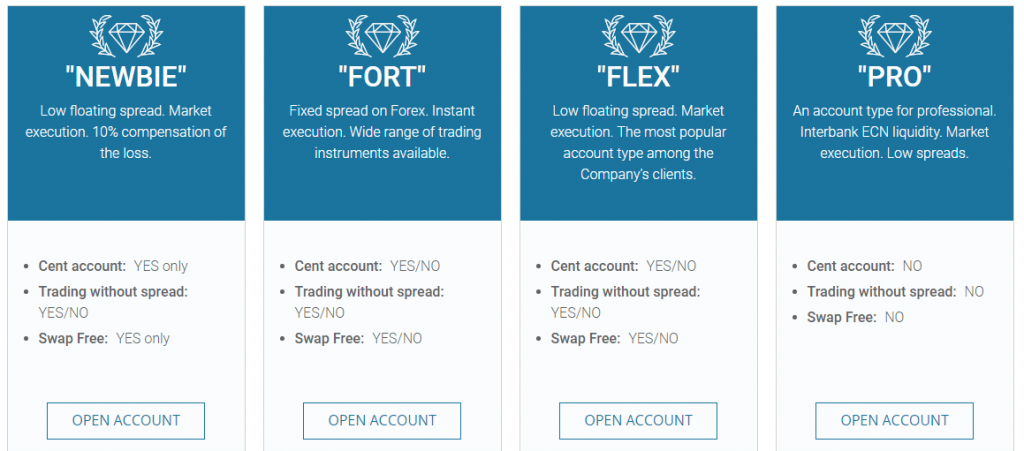 Is FortFS legit?
The initial deposit of $5 which the brokers demands from the new customers is ridiculously low. While a low deposit is good because every person can afford, there are obvious risks involved especially in this case. Let's start with the fact that FortFS is registered and licensed in Belize which happens to be a tax haven. Look at the leverage of 1:1000 and see how slim a chance you have of not even growing your account to reach $7 but getting back the $5. Though the decision to invest or not to lies with the trader, we wouldn't recommend you to place your money with them.