FTO Capital

If you have ever been conned, you probably kicked yourself for not being careful enough and reading between the lines. The Forex market too is full of scam brokers who lure you in with promises of huge returns. Unless you're careful enough to understand that what they offer is not real, you will end up in the same situation as before – kicking yourself. It doesn't have to be that way, though, because it is possible to tell a good broker from a bad one. All it takes is knowing what signs to look for. To help you do this, take the example of the FTO Capital scam that has been running for about a year now. They have probably already had thousands of victims to this day, and it is time to put a stop to it.

Why is FTO Capital a scam?
The most obvious sign of a scam broker is the fact that they are usually not regulated. There are indeed some scam brokers who are regulated, but being completely unregulated is a very big warning sign. After you browse through their entire website, you will find no mention of a license, except the name of their parent company, Nona Marketing Limited. The name of the company should already arouse suspicion because why would a marketing company operate a Forex brokerage? Further scrutiny FTO Capital website review reveals that this company, Nona Marketing, is based in the Marshall Islands.

Now there are two reasons not to join FTO Capital because apart from not having a license, they are located offshore. Being offshore, it is virtually impossible to successfully launch a complaint against them, which means that they can very easily run away with your money. If the company were licensed by a reputable regulator like, say, the FCA then their clients would be eligible to refunds. In the case of FTO, they would not be able to get anything because regulators would not be able even to pursue charges. Thus far, out FTO Capital review has revealed only potential landmines to your wallet, and we haven't even got to the actual trading conditions.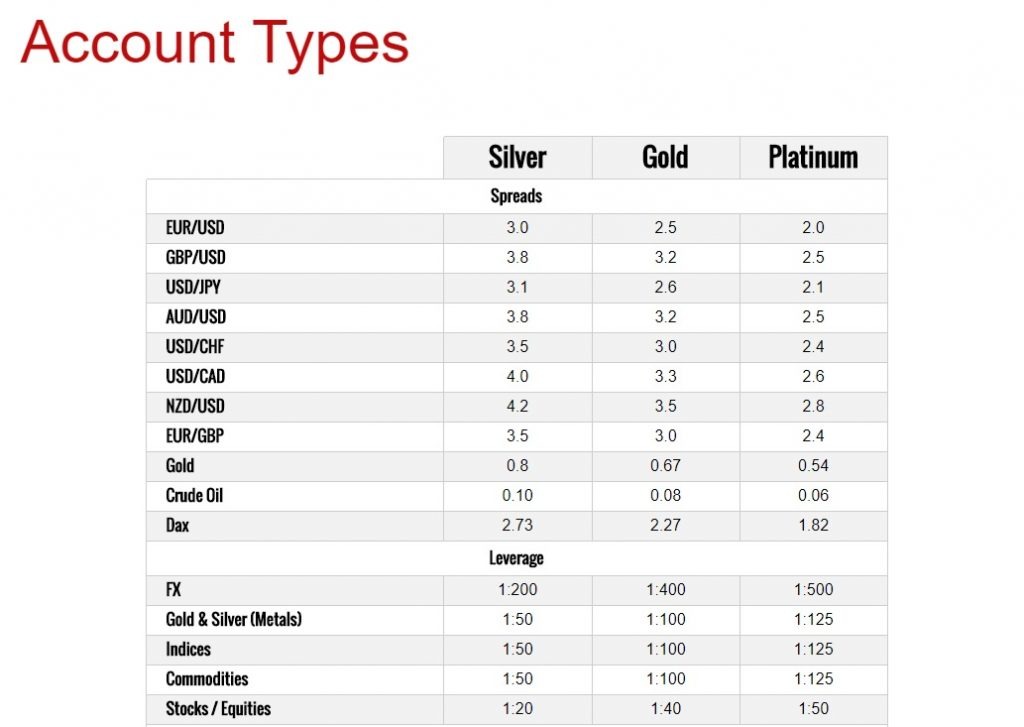 Those too are not attractive at all. Further review of the website shows that they do have multiple trading instruments including stocks, indices, commodities and even metals. However, all of these are issued at an absurdly high spread. For example, major currency pairs like USD/CAD have a spread of up to 4.2 pips and that is very high compared to the industry average. Only platinum account holders have favourable spreads, but the company does not reveal the details about the accounts. Like all scams, the FTO Capital scam does not reveal all the information. There is no clear definition of what each account type holds and what are the perks to each, leaving their clients guessing before it's too late.
While the company itself may boast of having many advantages from multiple asset classes to different account types including a Muslim account and even free training, none of this can be relied upon. The FTO Capital review has shown that you shouldn't buy what this company is selling, no matter how attractive it appears at first.

Is FTO Capital legit?
It should be clear by now that FTO Capital holds no legitimacy, but just to be sure, why not read the several FTO Capital reviews that have been posted online in broker review websites. According to most reviewers, the company pushed their potential clients hard to make their first deposit. Perhaps because Nona is a marketing firm, they are pretty good at it. Afterwards, they come up with all manner of excuses not to give it back to you. Besides, many of the perks disappear soon thereafter including the free training leaving you on your own. This is a classic Forex scam and sports all the usual markers everyone should be aware of. If you heed these lessons, you won't ever fall into such a trap again.
★☆☆☆☆

based on

6

reviews
Overall rating:
Scam broker
★☆☆☆☆
I would rather call them financials trolling online. Beware!
"
277570283
★☆☆☆☆
Definitely a scam. I signed up and deposited, thankfully only $250, on the promise of good returns and training. The person who phoned me told me to look at Investing.com and trade their recommendations. That's the sum total of the training. They of course tried to get me to deposit more and get better training. I didn't. They have no e-mailed to say they have sold to another company and I can't get into my account. That will be the last I see them and that will no doubt be the last of my money.
"
Don't be fooled
★☆☆☆☆
It's pity that brokerages like this one are still taking money from people. Don't be one of them.
"
Scam
★☆☆☆☆
These people systematically took my money and would not honour my withdrawal requests lost around $35k AUD
"
SCAM - beware
★☆☆☆☆
Less than 1 star if possible. Complete Scam. Father in law lost $8k before he wised up. Seems a common ploy - you deposit some money, then they "show" you on their charts how you've increased your profits, enticing you to deposit more. So on until you want to withdraw, then you can't because your account manager is away, no one can contact him and apparently only he can help you with this. Oh wait, your money is lost, the account manager was dodgy and FTO apologizes that that bad man did that to you, but no problems as all you need to do is invest some more money and they "guarantee" you that you'll make your lost money back. If you need more proof then just check out ASIC (Australian Securities and Investment Commission) warning about FTO
"
SCAM
★☆☆☆☆
Scum of the earth...... My brother (who was on a disability pension) ended his own life after losing over 50k AUD. FTO Capital took every cent he had and then persuaded him to borrow more money from family. In the end my family has payed the biggest price of all. If your wondering how these people sleep at night? my guess is on large pillows money.
"