FX Stock Broker Review – What is our honest opinion?

Forex brokers have a huge impact on the outcome of every single trade. If you want to be successful and generate profits out of trades – which is every trader's goal, you should try to find a broker that has a sturdy license, sleek software support, and decent trading conditions.
But if you don't care about any of that and you treat trading like gambling, then you can go ahead and choose any broker of your liking. However, you should know that the internet is full of fraudsters that wait for your approval to rob you.
At Forex News Now, we certainly don't want that to happen. Therefore, we periodically output Forex broker reviews that explore everything from the website all the way to deposit and withdrawal platforms.
Today, we're going to take a look at the FX Stock Broker FX brokerage and determine its credibility.
The Fxstockbroker.com review
The first important aspect of this review will be the website. We always say that the design and the layout of a website tells a lot about the broker, whether you're dealing with a professional entity or just another amateur.
When we fired up the FX Stock Broker website, we were immediately greeted with this low-quality layout with SD wallpapers and popping colors. This design choice is something that really undermines the navigability of the website.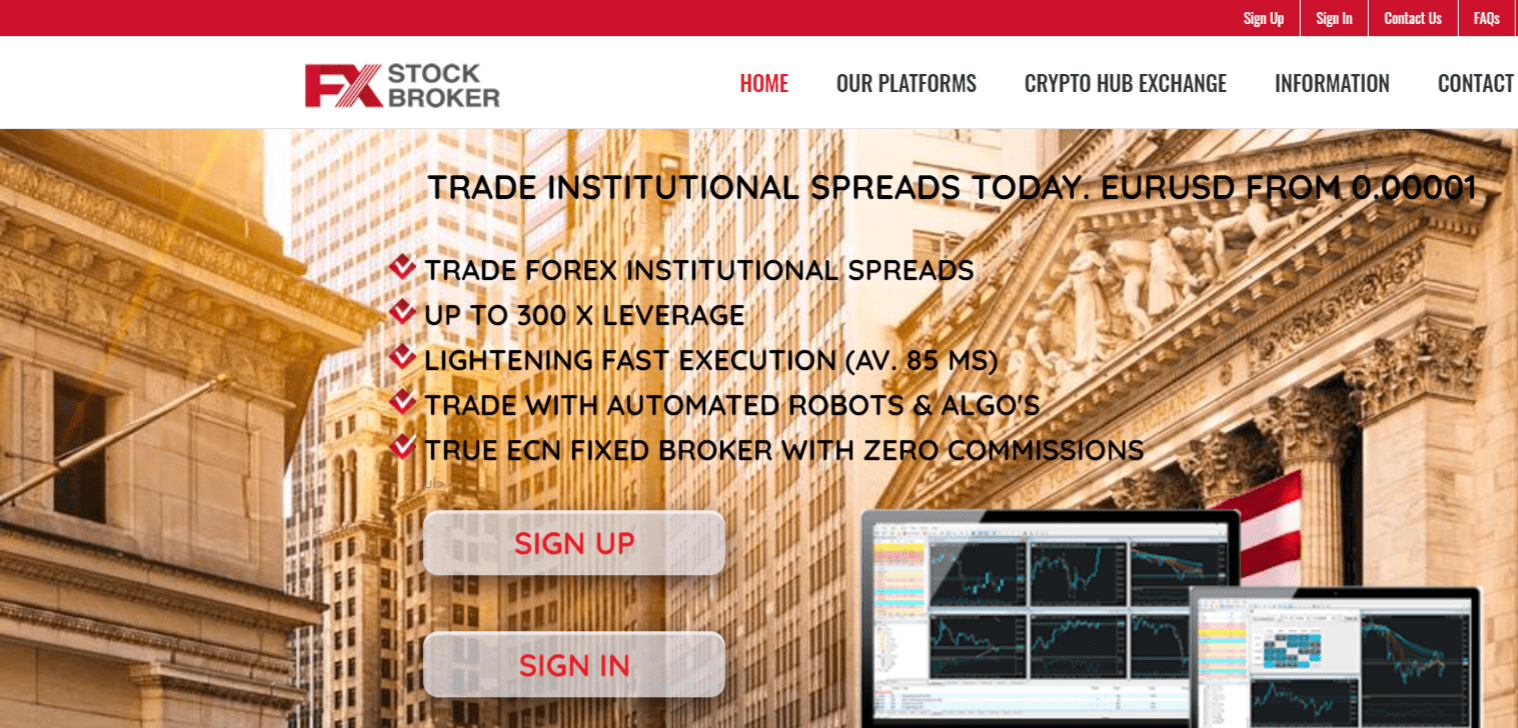 Now, let's assess the informative side of the interface. As any other broker, FX Stock Broker tries to promote some of the best offerings it has, such as the leverage, spreads, and the ECN platform, which we'll review in-depth in the last segment of this review. In short, there are some details readily available for you to see, yet we couldn't find any specific information about the license that regulates the broker (not its affiliates), the date of establishment, etc.
We weren't even able to find different trading accounts. This leads to guessing that the FX Stock Broker Forex broker doesn't really have more than one account type, which is very unusual and certainly detrimental to the broker's image. Almost every other brokerage tries to fit the needs of all traders, which is why they offer at least three different accounts with different difficulty levels.
The final piece of this specific puzzle is trading software. At FX Stock Broker, you can either use the proprietary trading platform or a more universal MetaTrader 5. For lots of reasons, we'd recommend using the MT5 software because it's more reliable and scam-proof, yet we're bound to point out that MT5 is not the most beginner-friendly software, that's why we'd be much happier if FX Stock Broker offered MT4 as well.
What does the regulation look like?
Next up, let's talk about yet another important aspect (even more so than the website) of any broker review – licensing.
As we noted earlier, FX Stock Broker doesn't really say which financial institution has issued the license for it, if there's anything like that at all. Sure, it mentions the UK's FCA (Financial Conduct Authority) and Australia's ASIC (Australian Securities and Investments Commission) willy-nilly, yet it's important to note that these institutions regulate FX Stock Broker's affiliates, not the broker itself.
Therefore, we're bound to assume that the broker has no license whatsoever and the FX Stock Broker scam suspicions might in fact be real. And all the talk about abiding by high financial and customer service standards is nothing more than a pep talk.
What about the FX Stock Broker promotions?
Finally, we should take a look at the actual numbers offered at FX Stock Broker because these are the biggest selling points of the broker.
We'll start with the leverage and spreads. The maximum leverage you can get is pretty normal 1:300 – not too low and not too high. It allows you to increase your initial deposits by 300 and have much larger trading capital. Yet it's also important to note that this much leverage can easily lead you to a financial disaster due to increased losses.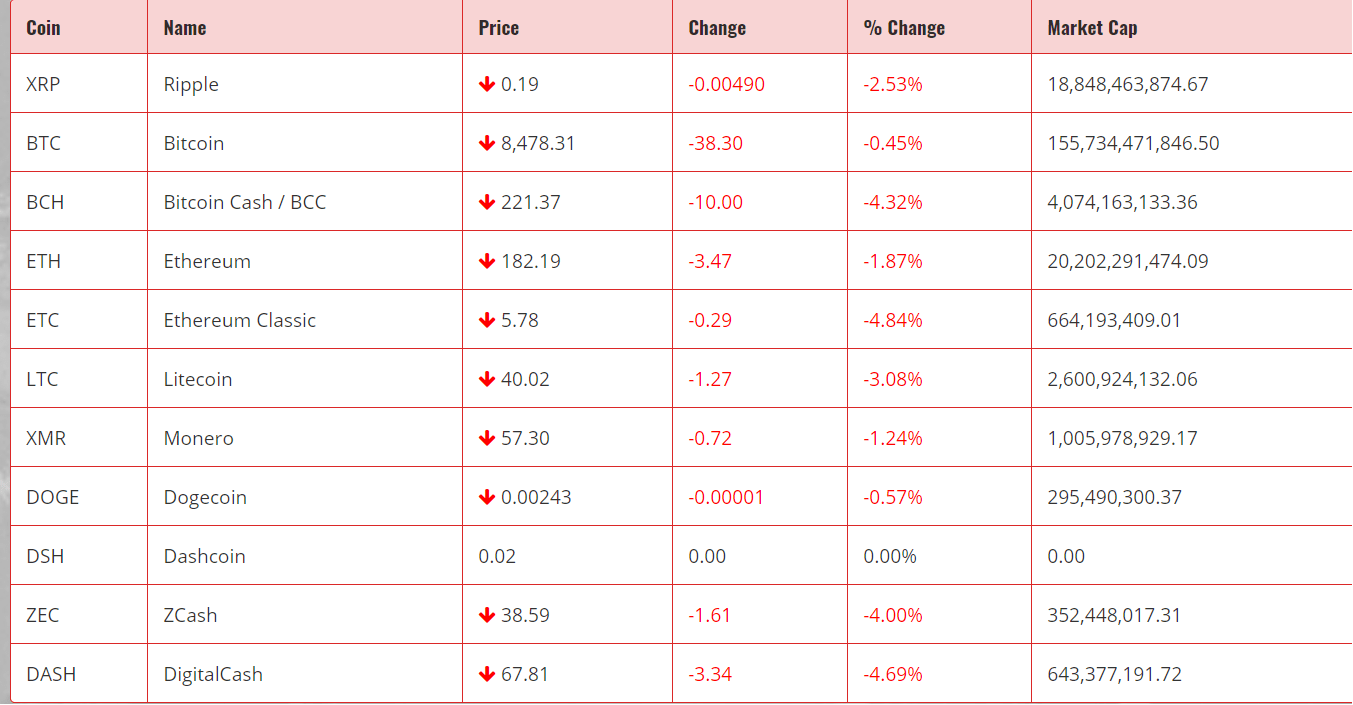 Next up, we have to talk about the next aspect of FX Stock Broker promotions – spreads. As the broker proudly announces, spreads start from the minimum of 0.00001 pips, which is to say that there are almost no spreads on various pairs whatsoever.
Now, this might seem like a very advantageous condition, but you have to keep in mind that Forex brokers rely financially on commissions and spreads. Since FX Stock Broker doesn't charge commissions on trades, the main source of income for it should be spreads, and charging 0.00001 pips means virtually no spreads whatsoever – a very suspicious detail indeed.
The next selling point of FX Stock Broker is its ECN platform. ECN is a trading platform that allows people to directly connect with liquidity providers and trade with instant execution, tightest spreads, and high turnovers. However, one characteristic of this platform is it's very expensive and brokers charge high commissions for them.
Yet we see that FX Stock Broker has no commissions on its ECN platform. In our experience, this almost always means the broker is lying and the FX Stock Broker fraud is actually real.
We could stop at this point and voice our final verdict, but we want to take our review to its logical end by talking about withdrawal and deposit methods. As FX Stock Broker claims, traders can deposit and withdraw funds via credit cards, bank wire, cryptocurrencies, and FasaPay. This is actually a pretty regular and decent offering and we have nothing against it.
Our ultimate FX Stock Broker rating
So, we've come to the conclusion of this FX Stock Broker review. What do we ultimately think about the broker? Is it trustworthy or just another scammer?
Based on what we've seen, the second scenario is more likely to be real. The broker doesn't have a very professional-looking website; even the informative aspect has its drawbacks; there's no license that regulates the broker itself; and trading offerings are very suspicious.
Therefore, we're bound to deduce that FX Stock Broker is not trustworthy and you shouldn't entrust your funds to it.