FxGrandTrade Review – Should you trust this broker?

It's not the most frequent thing to come across a brokerage that manages to say a lot but actually convey the least amount of information at the same time. On Forex News Now, we have seen Forex brokers that masterfully covered their fraudulent platforms with flashy leverage and spread offerings. We've also seen entities that failed to be informative but their actual offerings spoke for themselves.
Yet with FxGrandTrade Forex broker, we're not sure which one is the case. Not to be overly vague, let's continue with our review and discuss some of the things we have found about this broker.
The website overview
The very first thing in our review is going to be the website. And boy, how awful this website looks. If we were to guess, we'd say the Fxgrande.com was created by an entry-level WordPress developer who is just starting out in their website development journey and this is their draft.
The interface has this uninspiring layout with one out-of-place wallpaper and several price widgets down at the bottom. In short, no Forex trader would really want to do anything with a broker that presents itself in this fashion.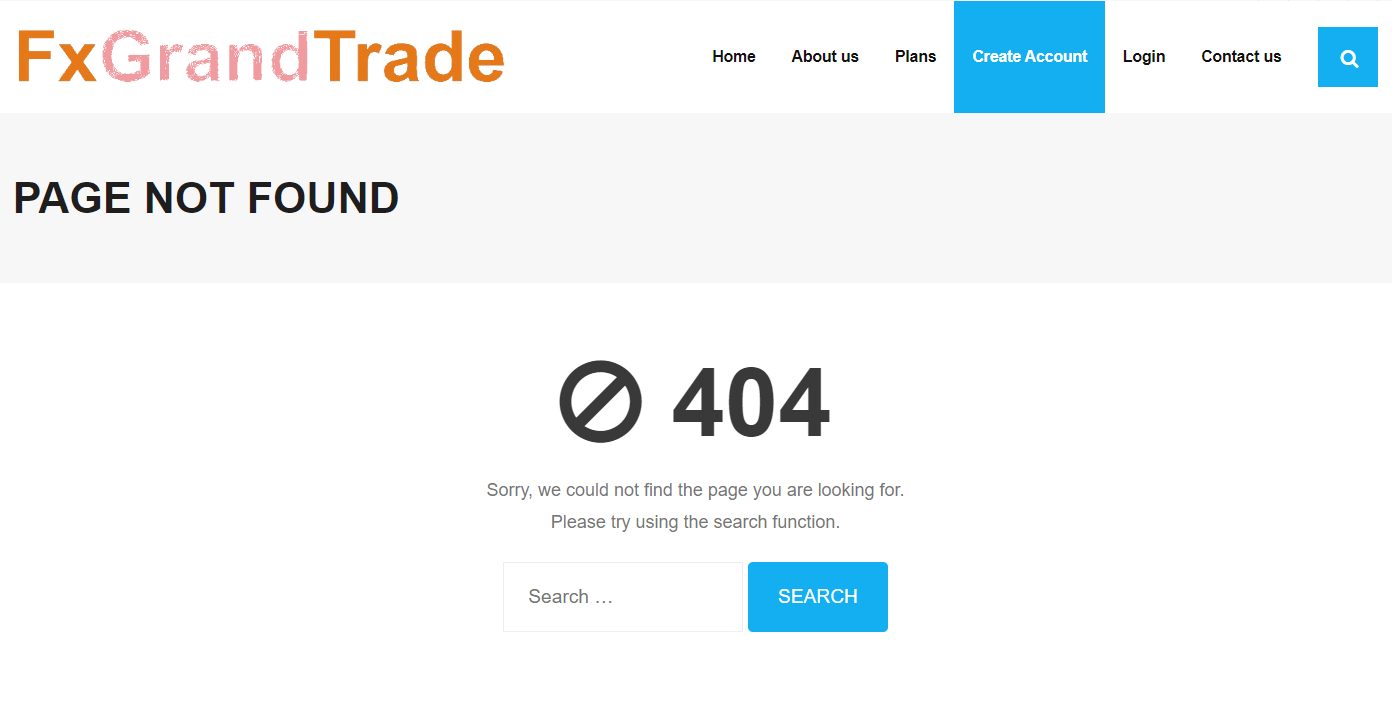 As for the informative side, we can say this: the broker tries to say a lot about its experience, that it "was Found" (a typical grammatical error found on the website) in 2006 and has garnered a lot of fame and prestige. However, when we tried to look for some of the most important offerings like the leverage, spreads, or trading platforms, we weren't able to find anything.
What we found was six different account types: Basic, Bronze, Silver, Gold, Premium, and Ultimate. Even in the naming part did the FxGrandTrade FX brokerage manage to fail as it aimlessly drops precious metal names and then quickly changes them with Premium and Ultimate (why not Platinum and Diamond though?).
Can FxGrandTrade be trusted?
The next part of our FxGrandTrade review should be the licensing. However, as we noted above, there is no mentioning of any regulatory material on the website.
This leaves us to believe that FxGrandTrade is an unregulated Forex broker that conducts its services based on its whims, not high financial standards. Therefore, our FxGrandTrade scam suspicions are getting more and more grounded.
What about trading terms and conditions?
Lastly, let's talk about what conditions there are for trading Forex and other securities. First things first, the broker claims to be offering a huge selection of instruments, be it Forex pairs, cryptocurrencies, indices, CFDs, etc.
But when we actually checked the website, there were no other instruments other than crypto pairs. And even in this department, there's only 10 cryptocurrencies that we saw available for trading. So much for claiming to be a Forex broker…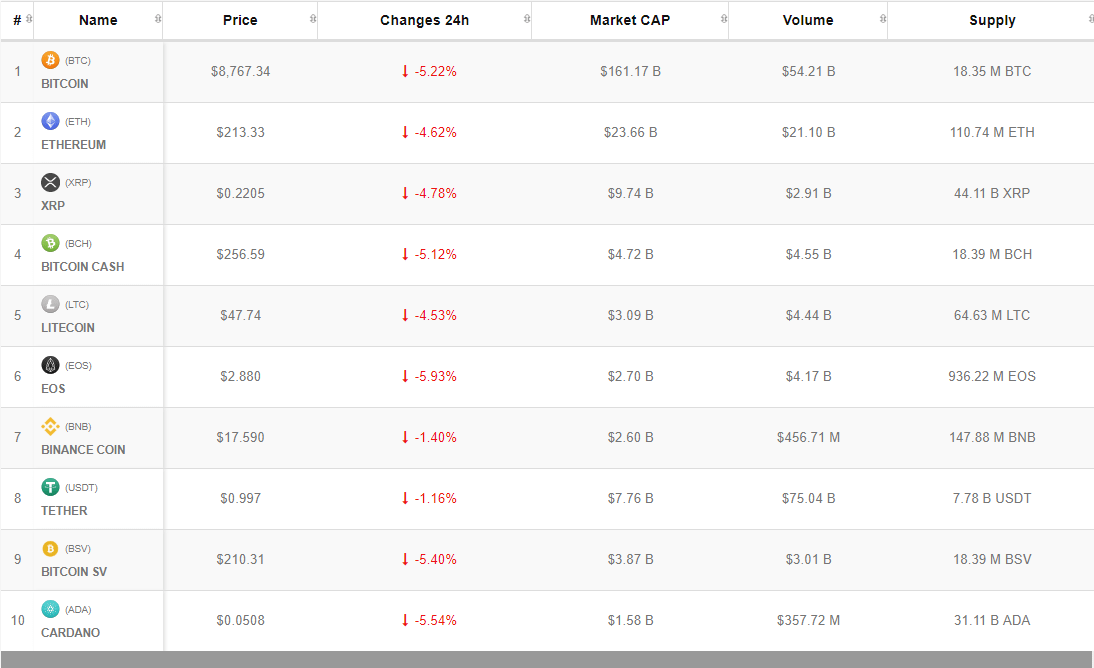 After checking the instruments section, we went on to find various trading conditions like the leverage, spreads, or trading platforms. And once again, we were greeted with empty pages and words with no actual meaning.
We get it, maybe a crypto trading platform doesn't necessarily need leverage and spread to function, but what about trading software? Clients need to know whether they're using a proprietary WebTrader platform or more universal MT4, MT5, or cTrader. Not disclosing that information pulls our FxGrandTrade opinion down.
Finally, we examined financial platforms that power deposits and withdrawals on FxGrandTrade. And hooray! We actually found a piece of information about it: In a small info box down at the bottom of the website, it says the broker supports four payment methods, including Western Union, MoneyGram, Bitcoin, and Bank Wire. Of course, this selection is greatly lacking some of the more common platforms like credit cards and e-wallets but we're not complaining.
Final FxGrandTrade rating
So, what is our ultimate opinion of the FxGrandTrade Forex broker that doesn't actually offer FX pairs?
Well, judging from everything we've discussed above, including a very amateurish website, the lack of information or visual appeal, or no licensing, we cannot help but take this final verdict:
FxGrandTrade is not a trustworthy broker that cares about its clients. It's apparent that the broker doesn't want you to know its trade offerings and demands from you to trust it blindly.
And that's exactly why you shouldn't trust it. Particularly because it's an unregulated broker and the chances of scam are very real!