FXGroup100 reviewed – Is this a legit Forex broker?

FXGroup100 prides itself on being a safe and secure global CFD and Forex online trading broker, saying that it has years of industry experience. Over the last few weeks, we have received many complaints about this Forex broker. People are claiming that after trading with this company, they were not able to withdraw their funds.
After hearing such complaints from traders, we have decided to review FXGroup100. After very detailed research, we were able to find out that this broker should not be trusted by traders. There are many problems associated with FXGroup100 and we believe that by trusting this company, you are becoming a part of the very dangerous scam.
If you want to learn more about FXGroup100 and our findings, make sure to follow our detailed review. In this review, we will explain exactly how this company works and everything that is wrong with it.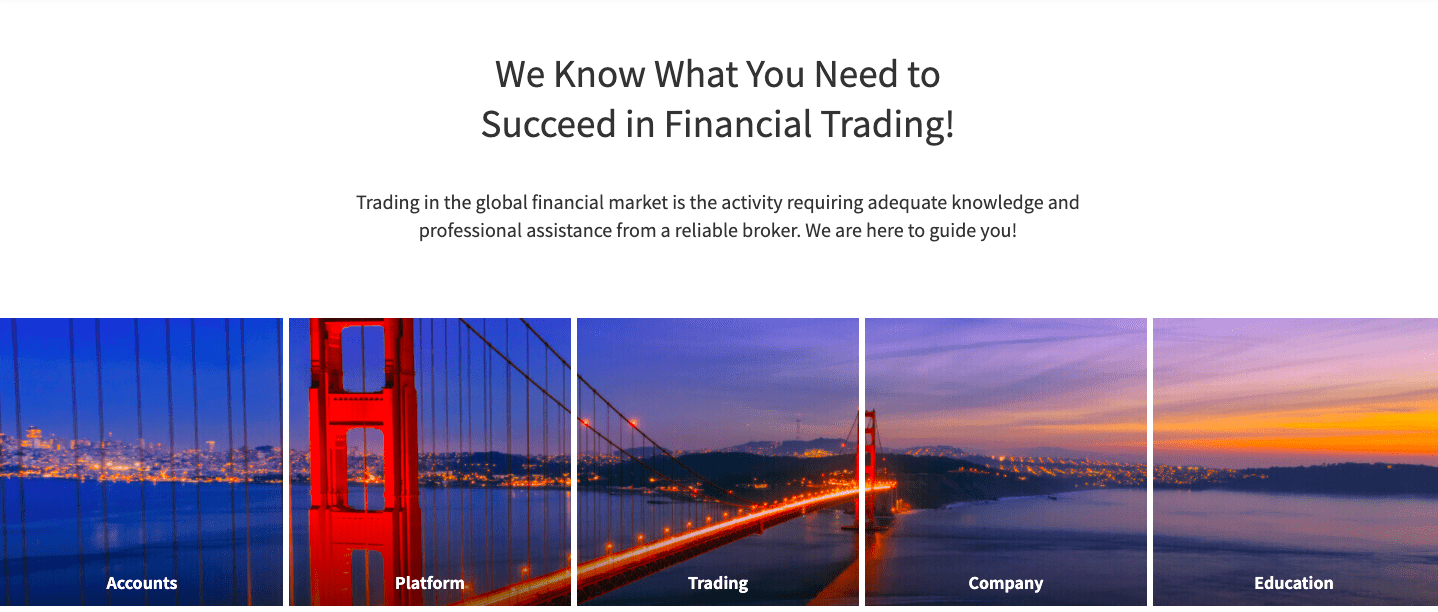 FXGroup100 review – Everything wrong with it
While reviewing FXGroup100, we found that this broker is trying to use different types of methods to attract more traders to its platform. As we heard from traders, most of them have received special calls from the representatives of the broker, claiming that they would be offered safe and secure services. In addition, the representatives of this broker told traders that they would be assisted throughout the process of trading.
In addition, the traders were offered special types of bonuses and promotions, claiming that it was created especially for them. We believe that this is one of the ways that this broker is trying to attract more victims. While experienced traders would not fall for such claims, newcomers, or especially those who do not know anything about Forex, would very easily become victims of this scam.
According to the laws in many jurisdictions, Forex brokers do not have the right to call traders and offer them investment services. Even more than that, Forex brokers in the EU and the USA are not even able to offer clients bonuses and promotions. But, there are more things wrong with this broker than this.
Is FXGroup100 a regulated broker?
Regulations in Forex are one of the most important things. No matter you are a beginner or experienced trader, you should try your best to only trade with authorized and licensed Forex brokers. Forex brokers that are licensed have to follow very strict regulations, which make sure that trading with them is far safer than with the ones that are not regulated.
Also, most of the leading regulatory bodies require Forex traders to sign up their clients with protection funds. This way, even if the broker goes bankrupt, traders can feel safe that they will receive their funds back.
While reviewing FXGroup100, we found out that although the broker claims to be licensed, it is not regulated under any jurisdiction. Our review showed that the broker is owned and operated by AAA Global Ltd, which is registered in an offshore zone, Marshall Islands. If you have some experience in trading, you might already know that the Marshall Islands does not have any type of financial regulator for Forex brokers, which means that choosing Forex brokers from this location is not safe.
The Marshall Islands is a place where many shady brokers are registered. So, it is not recommended for traders to trust companies that are registered here. The thing about the Marshall Islands is that anyone can create a Forex company here, even without having to set a foot there.
This is mostly the case for companies registered here. Since the companies here are not subject to any supervision from official bodies, they are able to do anything they want to without anyone holding them accountable for it. A very interesting thing about this is that the same address that this broker claims to be registered at has been used by other companies as well. This means that either this company is part of other scams, or there is something else shady going on.
Reviewing FXGroup100 – Website of the broker
From the first look at the website of the broker, we were already able to tell that there was something wrong with it. Not only does it look really bad, but the information there is just not enough. Also, there are several buttons on the website of the broker that is supposed to be used to download the trading platform, but it simply does not work.

The pages on the website of the broker are created in a very illogical manner. While there are special pages for several things that might have been interesting for traders, the information on those pages is useless. The website is also very hard to use. It looks like something that was not meant to be useful.
While reviewing the FXGroup100 website, we also decided to check out the customer support team of the broker to learn more about it. The customer support team does have a live chat, but here is the weird thing about it: it is only available in Russian.
The broker claims that it has a team of professional customer support workers, who are ready to assist traders at any time. We tried using the live chat, and the only answers that we have received were in Russian. We tried contacting the customer support team several times, but it was always answering in Russian.
We also used the email, thinking that it might have been any help. However, even after several hours of waiting, we have still not received a reply from the broker. After this, we also called the special phone number that was provided by the broker on the website, but sadly, no one answered.
FXGroup100 Review of offerings
The company claims on the website that it focuses on CFD and Forex trading. It says that traders can access the global market with the help of its trading platform. Among the trading assets listed on the website of the broker are currency pairs, indices, metals, energies, futures, and shares.
We were not able to find any details about the trading conditions of the broker. Although it claims to be offering different types of trading assets, the company does not say about the trading conditions. There is nothing said about the maximum leverage that is offered to traders, nor about commissions or spreads.
As for the deposit methods, the company claims that it offers numerous different options. However, there is no list or information about the number of commissions or fees applied to payments. This makes us believe that the broker charges a huge amount of commissions on deposits. It is also very likely that the spreads are wider as well, to make sure that they can get as much money from traders as possible.
Reviewing FXGroup100 account types
As for the account types, the broker offers only one type of account, the 'Real Account'. We have not been able to find any details about this account type either.
The fact that the broker offers only one account means that it simply does not care about the experience that traders will have with them. The only thing that this company seems to be caring about is to attract as many traders as possible. Offering the same account to experienced and beginner traders does not make any sense.
In most cases, some of the best Forex brokers offer traders several different options for accounts. This happens for a reason. Forex brokers around the world are trying to offer traders very diverse services, to make sure that everyone can find something to enjoy. This once again proves that this broker does not care about its users, and the only aim of it is to scam as many people as possible so that they can steal their money.
What trading platforms are available at FXGroup100?
Our review of FXGroup100 shows that the brokers claim to be offering MetaTrader 4, which is one of the leading trading platforms globally. It is offered by a huge majority of Forex brokers and is very popular among traders as well. It was created 16 years ago, in 2005, and since then, it has changed the game forever.
Although it would be considered to be an advantage, even this is not working properly at this broker. We tried downloading the trading platform, but with no luck. The broker has special buttons for downloading the trading platform, but when you click at the button, nothing happens – it simply opens the website of the broker in a different window.
After trying several different options, we were unable to download the trading platform of the broker. This makes us further believe that this broker is a scam.

Educational material of FXGroup100 reviewed
Forex regulatory agencies globally require brokers to offer traders adequate Forex trading educational material. As we were able to find out, this Forex broker does not offer traders any type of educational material, which is a very huge disadvantage. This happens while the broker claims on its website that it is ready to help newcomers learn more about trading.
The fact is that this company is not good enough for any type of trader. No matter you are an experienced trader or a total beginner, there is nothing that can be useful for you at FXGroup100.
Should FXGroup100 be trusted?
No, we believe that FXGroup100 is a total scam and should not be trusted by traders. Those who will try to use it will end up losing all of their hard-earned money, because of this, we believe that you should avoid this broker at all costs.
There are many problems that we were able to detect while reviewing FXGroup100. After a very detailed review, were are able to say that FXGroup100 is a scam broker, and the only aim of this company is to attract as many people to its platform as possible. To do this, the team behind this scam is doing everything in its power. It calls people and offers them its services directly.
If you get the call from this broker, do not trust anything that they say.