FXTM Broker Review

ForexTime or FXTM, is a forex broker that was launched in 2011. The company's focus from the beginning was to provide high-quality services and trading environment to its customers. Our FXTM review found out that this company distinguished itself from the other providers by focusing on various local markets and adjusting their services accordingly to suit each one. Although FXTM does offer the user-friendliness that might not be often encountered on the market, what truly differentiates it is the motivation to educate its customers. For that reason, FXTM is also a great option for new traders who will find it difficult to get acquainted with the forex tools on websites that present the functionality expecting the users to be familiar with it.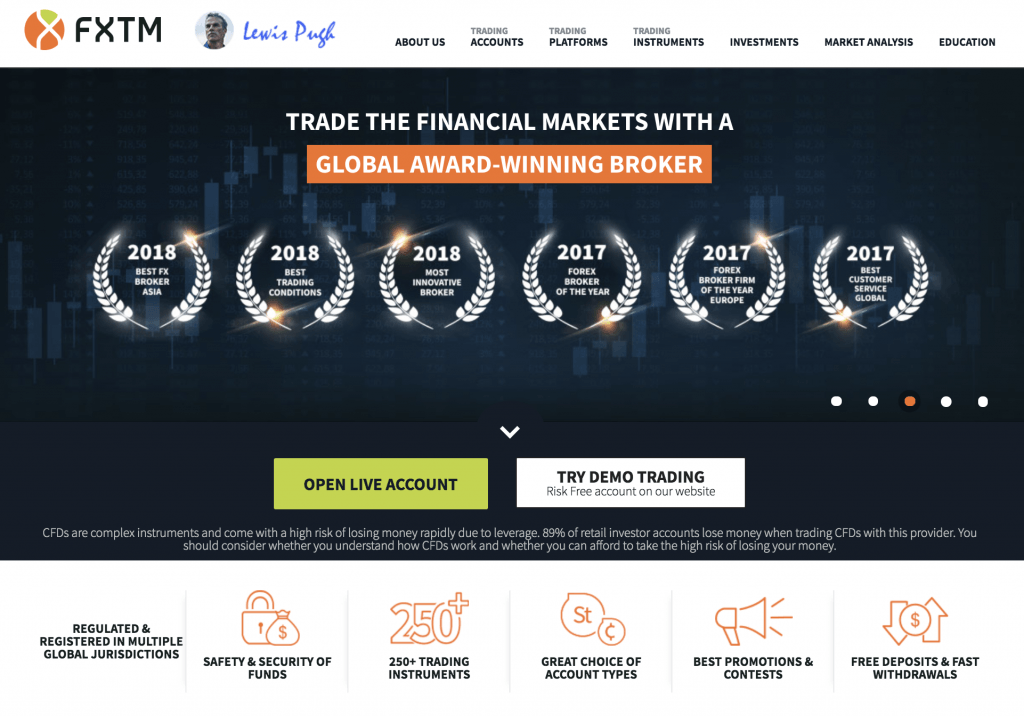 FXTM broker has received multiple awards and recognitions during its years of operations. Most recently, in 2018, the company was named the 'Best FX Broker in Asia' by World Finance as well as a broker with 'The Best Conditions'. It was also named 'The Most Innovative Broker' of 2018 and 'The Best Broker in Russia'. In 2018, the company surpassed million registered accounts as the pace of acquiring new users is still increasing.
Trading Instruments Offered by FXTM
FXTM offers over 50 currency trading pairs on its platform. There are the Major Currency Pairs that include US Dollar and other Major currencies like EUR/USD and USD/JPY, as well as the Minor Currency Pairs with two major currencies excluding the USD. Examples of the latter include EUR/CHF  and EUR/GBP. In addition to these, some customers might be interested to learn that the broker also offers Exotic Currency Pairs like CHF/NOK and EUR/TRY.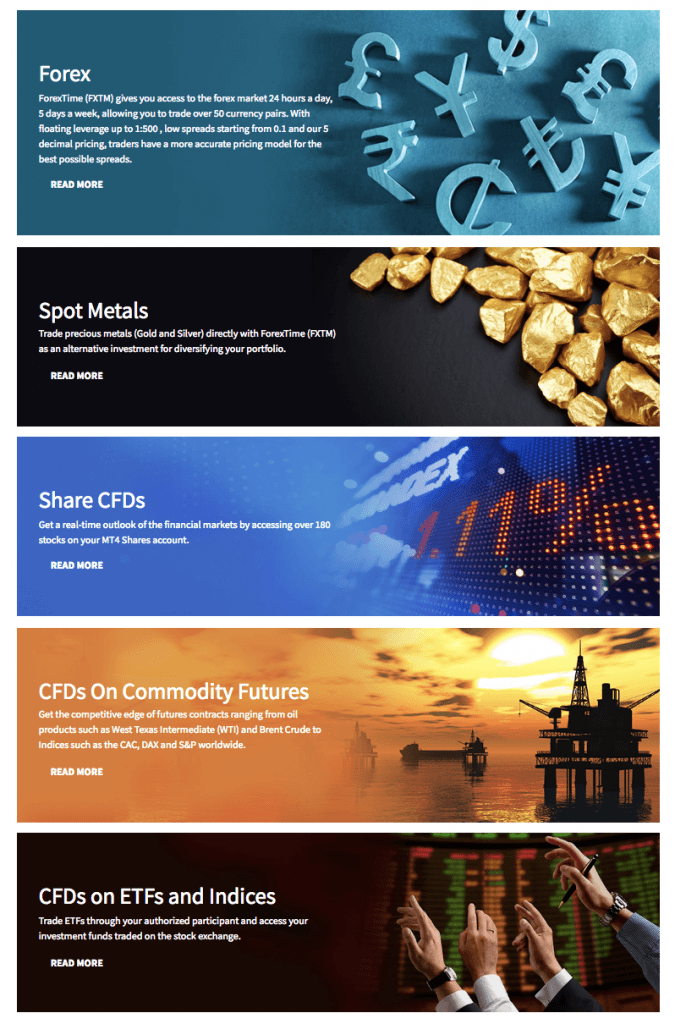 Furthermore, during FXTM review we found out that this broker offers flexible leverage on forex trading, depending on country of residence as well as knowledge and experience. The spreads depend on which trading platform is used and range from 1.3 to 0.1 pips on ECN MT4. The users can trade 24/5 using the FXTM trading platform.
In addition to currency trading, FXTM leverage also allows trading with CFDs on Commodities and Indices. CFD commodities include UK Brent, US Crude and US Natural Gas while CFDs on Indices include GDAX, AUS200, ND100m, UK100 and SP500m. It is also possible to trade some metals like gold and silver on the spot market using the FXTM platform. FXTM also offers CFDs on some of the most popular assets of the recent times – cryptocurrencies (available only in FT Global Limited). The users simply have to register and open an account to be able to start trading Bitcoin, Ethereum, Ripple and Litecoin CFDs against US dollar.
FXTM Account Types Review
FXTM broker offers Standard and ECN accounts. There is a classification in those two types of accounts as well. For the Standard accounts, the platform offers Standard Account, Cent Account and Shares Account. For the ECN accounts, there are ECN MT4 Accounts, ECN MT5 Accounts, FXTM ECN ZERO Accounts, ECN Manager Accounts, FXTM Pro Accounts, FTXM Pro MT5 Accounts and ECN Zero MT5 Accounts. The spreads, as well as the amount of the minimum deposit, varies between the types of accounts. There's also a difference between what instruments the users will be able to trade. For example, the Standard Account allows the customers to trade cryptocurrencies (available to FT Global Limited clients) and spot CFDs as well, while the Cent Account only offers currencies and spot metals.
The company's focus on education of its customers is evident as all accounts have demo versions so that the users have the flexibility to try out different accounts before actually putting their funds on the line. This is a great feature that can be used by new traders as well as the experienced ones who are looking to change their trading strategies or want to migrate to FXTM platform from another one with a different functionality.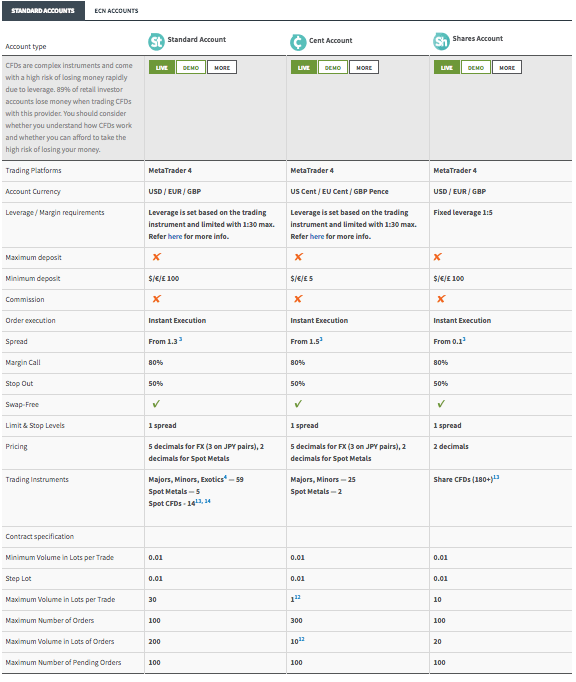 Other Benefits
Besides these instruments, the company offers its customer other benefits. The client service at FXTM is exceptional. This is one of the most important aspects of trading platforms, as users often have to get their problems solved in a matter of minutes and waiting on the line for a representative for hours or not being able to communicate easily could create serious troubles. At FXTM they have multilingual customer support and technical support teams. Furthermore, there are personal account managers which are assigned to the traders and are readily available when they need help.
The website offers its users market news and analysis as well. Oftentimes, traders have to resort to other sources to get this information, but FXTM broker has daily and weekly reports, streaming news feeder and economic calendar from FX Street and even SMS alerts when a major news that could affect the market happens.
ForexNewsNow recommends you checking out one of the best platfroms in the market – IQ Option trading platform!