GoldenCoins – Why should you join this crypto brand?

GoldenCoins Review
These were certainly a couple of frustrating months for the crypto community, given the fact that valuations can't seem to find a major bid. The market is trading close to the yearly lows and one should question what the right way to get involved in crypto right now is.
One of the answers is GoldenCoins, a dedicated crypto trading platform offering enhanced flexibility and a user-friendly solution for anyone who might be interested in digital assets. This is a highly secure and trusted environment, where you can trade financial instruments based on crypto, in an environment of rising markets and sellers in control over the order flow.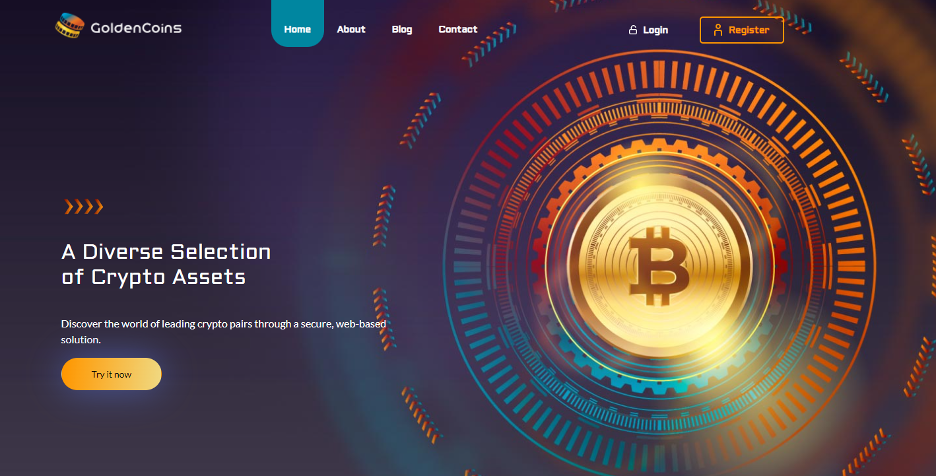 Source: https://goldencoins.io/
GoldenCoins top features
Trading on the go – GoldenCoins introduces a dedicated digital assets platform that promises 'trading on the go' This market can be volatile 24/7 and all customers should be able to manage their accounts using any device supporting a browser. No installation is needed when working with the GoldenCoins technology, and all you need to do is log into your account using your credentials via goldencoins.io.
Competitive asset list – to ensure traders have a diverse list of digital assets to choose from constantly, GoldenCoins raises the bar in terms of crypto asset coverage. With tens of tokens at your disposal, you can follow the capital flows and trade only where there is a strong directional bias.
Variety of funding options – using a credit/debit card or bank wire, funding your account with fiat can be done without any financial vulnerabilities. Also, the minimum requirements for deposit are low, allowing traders to get started even with very limited purchasing power.
Professional customer support – GoldenCoins offers a 24/7 customer support service, hoping to address all questions in a satisfactory manner, and in due The company is aware of the fact that there are a lot of newbies entering this field recently, and is thus very attentive to client queries.
Access to basic education – a solid educational background can make the difference between successful and unsuccessful traders. GoldenCoins uses its blog to provide free resources for any individual interested to learn more about the crypto market.

Source: goldencoins.io
Safety of funds
Traditional crypto exchanges encountered so many security issues in the past years, so it is no wonder that many people are skeptical about the security associated with digital assets. GoldenCoins grants safety of funds using advanced technologies, committed to working only with reliable payment processing companies.
At the same time, the entire activity of the brand is fully transparent, so you can get all the details needed by simply visiting their website. As long as you keep your trading account protected with a strong password, nobody can gain access to your funds.
GoldenCoins ending thoughts
Different variables can influence the appetite, or lack of one, for crypto. The GoldenCoins platform is a great tool for market analysis and with so many cryptos at hand, you can shift from one to another, as market conditions change. This trading offer has potential and can be increasingly appealing, in particular if valuations continue to underperform.